"Hey, this is a private residence, man!." It's the only thing The Dude (played by Jeff Bridges in The Big Lebowski) was able to say, while a pair of thugs came into his house after confusing him with a millionaire called Lebowski aswell.
Gary Grant felt a similar impotence feeling, caused by another mistaken identity while touring the United States fleeing from spies who had mistaken him with a government agent in "North by Northwest". Hitchcock's plot was about the confusion in the identity of one of his characters, a recurring theme in countless films throughout the history of cinema. 
But what if instead of talking about errors when it comes to verifying identity, we are talking about identity theft? In that case, Frank Abagnale, the real character taken to the cinema by Leonardo di Caprio in "Catch Me If You Can" takes the honours. In this film we can see how easily he came to forge identities, identity documents or checks to swell his bank account and live multiple borrowed lives.
Of course, it is still happening today off the big screen, as also is a fact that technology has evolved enough to assist in digital identity verification processes as well as to detect document forgery. In an increasingly digitized world, delegating certain digital verification processes to artificial intelligence is a must that, thanks to technological advances, is within anyone's reach.
KYC Enabling technologies / Identity Verification
The ability to incorporate new customers through remote digital channels, web and mobile, has resulted in a pressing need to verify the identity of these customers in many companies seeking both to reduce their physical footprint and to comply with the latest AML/KYC regulations.
Improvements in facial recognition and document verification with the help of ML / AI are leading to increased levels  of adoption of ID document verification services that enable to verify users through biometrics.
Nowadays all what a customer need to open a bank account or use a carsharing service is just a mobile device and a valid identity document: ID, passport, driver's license…
But what are some of the enabling technologies that allow the verification of documents as well as the identity of their owner? 
OCR
Today, there are many OCR (Optical Character Recognition) systems that work quite well on high-resolution documents captured by the scanner and where the text is black while the background of the document is predominantly white.
These OCR systems generally work on a PC platform or on servers, due to a large amount of resources (memory and CPU) they are required to provide a high level of accuracy. However, the application of these OCR systems to ID documents captured on a mobile device or webcam is not trivial, and presents a sheer number of challenges such as performance, text background that is neither clear nor uniform or reflections.
Available as a capture mobile SDK and web SDK, we provide a solution where the user captures the front and rear face of his/her ID document and all the fields will be isolated and extracted with OCR (Optical Character Recognition) within a guided process.
ID Document's verification
We are focused on fraud prevention through AI-based document forgery detection.
This control allows to determine the consistency of the information extracted by the OCR by checking a series of control digits and redundant information present in the document. Key checks we undertake are:
The information contained in the identity document is analysed (correct date format, valid nationality code, if the document has expired, etc.).
MRZ control digits are analyzed and we verify that the code calculated by the MRZ is correct.
We analyze the concordance between both sides of the ID document presented, we check whether it is a photocopy, micro-prints, types of fonts and alignment of fields as well as the general appearance of the document.
It is possible to incorporate dynamic detection techniques through the movement of the ID document in order to check if it contains laser marks or holograms.
In addition, fraud can be prevented through automatic forensic analysis tools that detect whether the digital image of a document has been manipulated.
Facial recognition technology
After all the validations mentioned above, we add a step in which the image contained in the Identity Card is compared with the photo of who presents this document who has already passed a test of life (Livenes Detection) in which the user can be asked to make a move with his head or smile.
In addition, our technology allows to record the whole process of Digital Onboarding in a video, being able to be registered as evidence of process in a backend.   
Artificial Intelligence and Machine Learning
Artificial Intelligence (AI) and Machine Learning (ML) have revolutionized facial recognition. These techniques are used to train technology in document recognition as well as in the development and improvement of facial biometric recognition algorithms.  

«At Mobbeel we train our algorithms to obtain high accuracy results comparing ID pictures vs headshots, making a big effort in the preprocessing stage to overcome environment constraints (bad lighting, low resolution, occlusions) as well as all the issues regarding ageing, radical appearance changes or glasses among others.»

«At Mobbeel we train our algorithms to obtain high accuracy results comparing ID pictures vs headshots, making a big effort in the preprocessing stage to overcome environment constraints (bad lighting, low resolution, occlusions) as well as all the issues regarding ageing, radical appearance changes or glasses among others.»
Cloud computing
Thanks to the development and standardization of API Rest, the increase in Cloud's computing power as well as the development of applications that offer a web interface review of document verifications (backend), it has been possible to democratize the use and integration of these technologies in the different processes in which it is required to verify the identity of a user, mainly at the time of registration either through a web platform or native application.
Integration with trusted services providers
There are also services of verification against third parties through AML databases such as PEPs and Action (Politically Exposed Person), EU, UE, OFAC, or DB of compulsive gaming and gambling players who can complete a user's verification process during a registration… but this is another story and will give for a new movie.
You're Mr. Lebowski. I'm the Dude. So that's what you call me. You know, that or, uh, His Dudeness, or uh, Duder, or El Duderino if you're not into the whole brevity thing." 
If you are interested in our technology do not hesitate to contact us, and if you liked the article, share it and add value to your followers!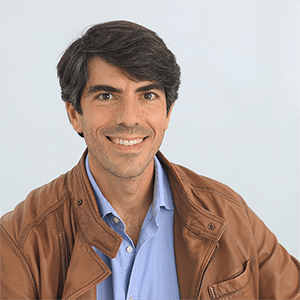 I am a Computer Engineer who loves Marketing, Communication and companies' internationalization, tasks I'm developing as CMO at Mobbeel. I am loads of things, some good, many bad… I'm perfectly imperfect.