Mobbeel Solutions is concerned about privacy issues and wants you to be familiar with how we collect, use, and disclose information. This Privacy Policy describes our practices in connection with information that we or our service providers collect through the Website or Web property (including, for example, a mobile Web site or application) operated and controlled by us from which you are accessing this Privacy Policy (each, the "Site"). By providing personal information to us or by using the Site, you agree to the terms and conditions of this Privacy Policy.
INTRODUCTION.
Mobbeel Solutions S.L.L., hereinafter Mobbeel, collects, treats and stores personal information through the website of its property www.mobbeel.com
This information will be relative to the users of the web. The information will be collected, processed and stored in accordance with this Privacy Policy.
This Privacy Policy was updated on September 20th, 2018.
WEBSITE OWNER
Commercial name: Mobbeel
Company name: Mobbeel Solutions S.L.L.
VAT ID: B10395911
Address: St. Cristina Street,
10195,Caceres Spain.
Garage Building 2.0. Offices.107-109
Contact e-mail: jearias@mobbeel.com
DISCLAIMER
Although all information on the site has been checked thoroughly, the user should not take the accuracy of the information for granted. In any case, the publisher cannot be held responsible for the accuracy of the information provided nor give a guarantee that the details are complete, accurate and current. All information provided is subject to modification, error or omission.
The publisher also disclaims all responsibility for contents appearing on third parties web sites to which the site makes hyperlinks or from which it receives hyperlinks.
Finally, the publisher cannot be held liable for and makes no warranty in the event of interruption or malfunction of the site. The publisher cannot be held responsible for direct or indirect damage incurred by the user as a result of access to the site and its use.
LAWS APPLIED IN THIS WEBSITE
Personal data may only be collected and processed in accordance with the regulations related to the laws on data protection:
GDPR (UE Regulation 2016/679 of the European Parliament and of the Council of April 27th, 2016 on the protection of natural persons)
LOPD (Organic Law 15/1999, of December 13, Protection of Data of a Personal Nature and Royal Decree 1720/2007, of December 21, Regulations for the Development of the LOPD)
LSSI (Law 34/2002, of July 11th, Services of the Information Society and Electronic Commerce)
DATA COLLECTED
Some areas of the Site may ask you to submit personal information in order for you to benefit from the specified features (such as newsletter subscriptions or contact form). You will be informed what information is required and what information is optional.
Only the data strictly necessary to carry out the normal activity of the service will be collected. Adjusting to the principle of data minimization (Art.5.b GDPR).
The data collected will be in any case for people older than 16 years (Art. 8.1 GDPR). MOBBEEL reserves the right to take the appropriate measures to verify the veracity of age (Article 8.2 GDPR).
In any case, these data will be of an identifying and non-sensitive personal nature, they may be:
Email
Phone
Name and surname
Company
METHODS OF COLLECTION.
Personal data will be collected through the Mobbeel website, www.mobbeel.com, when you enter information in any of the fields used for this purpose on the web. These fields are properly signalled and will not collect any data until you expressly accept the assignment and management in accordance with this privacy policy.
PURPOSE OF THE COLLECTION AND DATA USE
The collection and use of data are done with the sole purpose of:
Manage the list of subscribers to the newsletter of the web.
Supply blog content
DATA RECIPIENT
Data collected will be incorporated into a file owned by Mobbeel
This file will be managed by Jose Eulalio Arias García
This file will be stored in Amazon Web Services Spain S.L. (La Dos Castillas, 33 28224 – (Pozuelo De Alarcon) – Madrid)
DEADLINE OF CONSERVATION OF DATA.
Data will be kept until the objective by which these data were collected (Art.5.e. GDPR) or until the right to suppress or modify them is exercised. As long as this does not conflict with the need for legal or fiscal reasons to store them.
HOW DO WE PROTECT YOUR DATA?
Your data is transferred and stored securely as we have:
Encryption with SSL protocol.
Firewall at the server level.
Security protocols to prevent unauthorized access.
Access control.
Encrypted storage.
MOBBEEL can not guarantee complete security in communications over the Internet but we guarantee to take the appropriate measures to protect your data.
Furthermore, MOBBEEL undertakes to maintain the confidentiality of the data and will not communicate or allow access to unauthorized third parties.
YOUR RIGHTS REGARDING DATA PROTECTION
The legislation recognizes you some rights as a user who has given its personal data:
Access to personal data
Rectification or deletion
Oppose the treatment
Portability of the data
Limitation of your treatment
The exercise of these rights is personal. So you can only request them for the data of which you are the owner.
In case you want to exercise any of these rights, you can do it online through …, through an email addressed to or through a letter addressed to MOBBEEL address BUILDING GARAGE 2.0. OFIC.107-109 C / SANTA CRISTINA. S / N 10195, CÁCERES, ESPAÑA indicating the rights that you want to exercise and proof of identity.
We promise to respond to your request within a maximum period of 30 business days.
LEGITIMATION FOR DATA PROCESSING
The legal basis for the treatment of your personal data is the explicit acceptance of the treatment, management and storage of them according to this privacy policy.
CONSEQUENCES OF NOT ACCEPTING THE PRIVACY POLICY
In case you do not accept the management of your data according to this privacy policy, it will not proceed to the collection of the same, which may mean that the service provided by MOBBEEL cannot be carried out.
AUTHORITY OF DATA PROTECTION IN SPAIN
In case you want to assert your rights regarding data protection and consider that we are not respecting them, you can contact the responsible Spanish authority:
– Website of the data protection authority:
https://www.agpd.es/
– E-mail from the data protection authority:
internacional@agpd.es
– The telephone of the data protection authority:
+34 91399 6200
CHANGES IN THE PRIVACY POLICY
MOBBEEL reserves the right to modify this Privacy Policy, these modifications will be made in accordance with the legislation and jurisprudence and will be reflected in this Privacy Policy.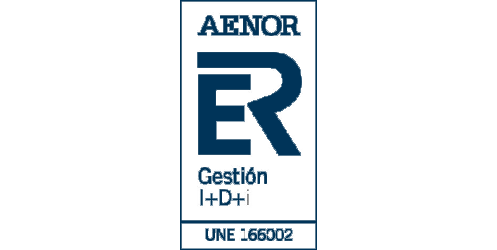 Mobbeel is certified as UNE 166002 compliant by Aenor