AENA and Vueling enrol passengers' biometrics with our technology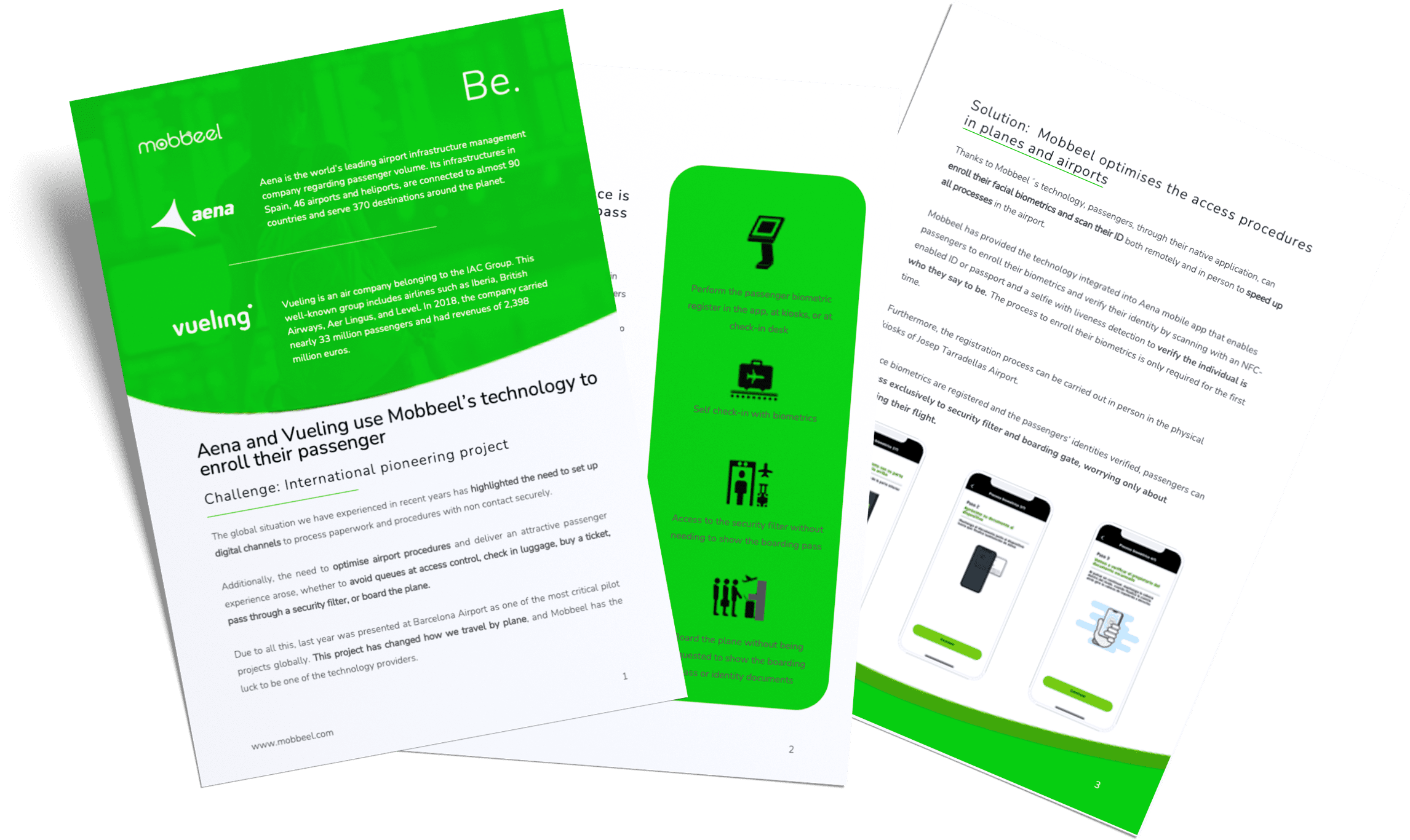 This innovative project integrates into a simple process all steps passengers carry out in the airport until boarding the plane without showing any ID document and only using biometrics.
Download the AENA success history
Download the AENA success history

Enrol your identity

Check in with biometrics

Facial control

Automatic onboarding
How do we help Aena and Vueling?
To access the plane just using their face, passengers must register through the Aena app developed by Mobbeel, enter "the facial recognition/biometrics" section, and fill in a form. 

Capture ID documents or passports through technology, ensuring maximum security.

Verify if there is an individual behind
Verify that the person is who they say to be, thanks to our liveness detection technology.

The process can be completed through the Aena App or the physical kiosks at the airport.

Applicable to all the steps
Optimise passenger flow processes, check-in, and boarding.
MobbScan: technology designed for your peace of mind
Your clients will benefit from the user experience you provide them. You will love the easy integration, its flexibility, and its power.
The info contained within this document is public.