Would you like to…
work with us?
  Do you want to work at Mobbeel?
With Mobbeel products you can do some pretty cool things such as recognizing your iris with an iPhone, opening a new bank account scanning your ID document from your Android smartphone, or signing a legally binding contract in seconds using a biometric feature from your tablet. To keep growing and doing even more amazing things we need the smartest people we can find to come work with us.
We are a small but passionate team of people that enjoy everyday challenges with a smile.
We work with top clients around the world in the financial industry, insurance, healthcare, telco… to make their user's life a little bit easier.
 Perks
Are you Linus Torvald? If yes, don't bother to apply. We appreciate smart people but you would be working with a really nice team and we want to keep it this way.
Do you enjoy grabbing a snack while Gradle is doing its job? (we know, it can be painfully slow). Use our unlimited supply of M&Ms (or "Lacasitos"), fruit, snacks, drinks… whatever works for you to transform it into code.
Do you like meat (or grilled vegetables) and good company? Mobbeel BBQs are legendary.
Are you an owl or a lark? No problem, we set goals and we work hard to get things done, but we don't mind the time of the day when they are done.
Do you have a nice and comfortable home? Great, you can work from time to time from your couch!
Do you like to learn new cool things? Don't miss our Friday afternoon hackatons! Or even better, organize one yourself!
Are you always willing to improve the way you work? Let us help you buying books, tickets for technical events, or any other thing you want to propose.
Do you enjoy living on a quiet and nice city? Great! Our offices are located in Caceres, a UNESCO World Heritage Site with an incredible old town and great atmosphere.
Do you like technical challenges? Don't look any further, we have plenty of them to solve.
Do you like to know what's happening around you in the company? Don't be shy, just ask. We want every employee to know how the company is doing in sales, revenue, new projects…
The job involves supporting our team of engineers in designing and building the next generation of mobile applications and connected devices. This is a junior position and the candidate will be given the opportunity to learn or expand his/her Android/iOS development on the job. You must have a passion for pushing technologies to the limits.
This role will see you working as a Junior Mobile Developer (iOS and/or Android) alongside Senior Developers and Architects where you will be able to extend your skill set, improve your coding and work with a passionate team of engineers. You should come with heaps of enthusiasm for Mobile Development and a desire to pick up new skills quickly.
Responsibilities
Design and build applications for the Android and/or iOS platform.
Collaborate with our teams to define, design, and ship new features.
Work on bug fixing and improving application performance.
Continuously discover, evaluate, and implement new technologies to maximise development efficiency.
You must have:
Familiarity with Java & development IDE's (Eclipse, Android Studio)
Interest in the Mobile landscape.
Good English level.
It would be nice to have:
1+ years of software development experience
Familiarity with C/C++/Obj-C/Swift
Experience working with the Android SDK & Android Studio
Experience with third-party libraries and APIs
We are looking for a mobile developer with experience in Android and iOS platforms.
You must have:
Real Android and iOS experience (don't be shy and amaze us with your work).
Good English level.
It would be nice if you had some of these skills
Machine learning
Computer vision
Biometrics
Frontend (HTML5, Javascript, CSS…)
Backend (Java, Spring,…)
You would be working with our technology, Android and iOS teams (depending on your skills, preferences and current projects):
RESEARCHER / SOFTWARE ENGINEER (MACHINE LEARNING / COMPUTER VISION)
We are looking for a software engineer that will provide the necessary support to the research and development of cutting-edge technologies based on computer vision and machine learning. You will improve our core-processes of document detection, fraud analysis and biometric identity verification. Ongoing innovation is the basis of our company, so your everyday life will be full of new challenges, supported by a highly qualified and experienced team.
You must have:

Experience in both low-level (C/C++, Python) and object-oriented (JAVA) development.

Knowledge of machine learning and computer vision.

Experience in the use of frameworks such as OpenCV, TensorFlow, Keras or Caffe.

High English level (you must be able to read and write technical reports, have a meeting or talk to the audience about the results of your work)

It would be great if you had some of the following skills:

Experience in mobile development (Android and iOS)

Experience in CUDA Parallel Computing

Advanced knowledge in deep learning (data normalization and optimization, DNNs design…)

Knowledge of digital signal processing (image, biometric signals)

Experience in research projects or institutions.

Some of the tasks you will work in:

Gathering of information about new technologies applicable to our products from academic articles, journals, code repositories…

Improve algorithms used for ID cards detection, classification and data extraction.

Design new fraud detection techniques for digital onboarding scenarios.

Improve biometric identity verification algorithms, making them more robust to spoofing attacks.
Sounds good? Shoot us an email to
talent (at)
mobbeel
(dot) com
or use our 
contact form.

  Singapore
CONNECT TECH ASIA

  Madrid
South summit

  Barcelona
MOBILE WORLD CONGRESS

  Lisbon
web summit

  London
future of digital onboarding

  London
Identity Week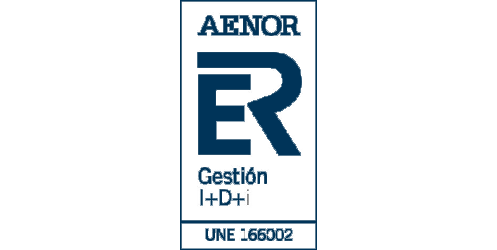 Mobbeel is certified as UNE 166002 compliant by Aenor