Digitally activate your SIM card with Lebara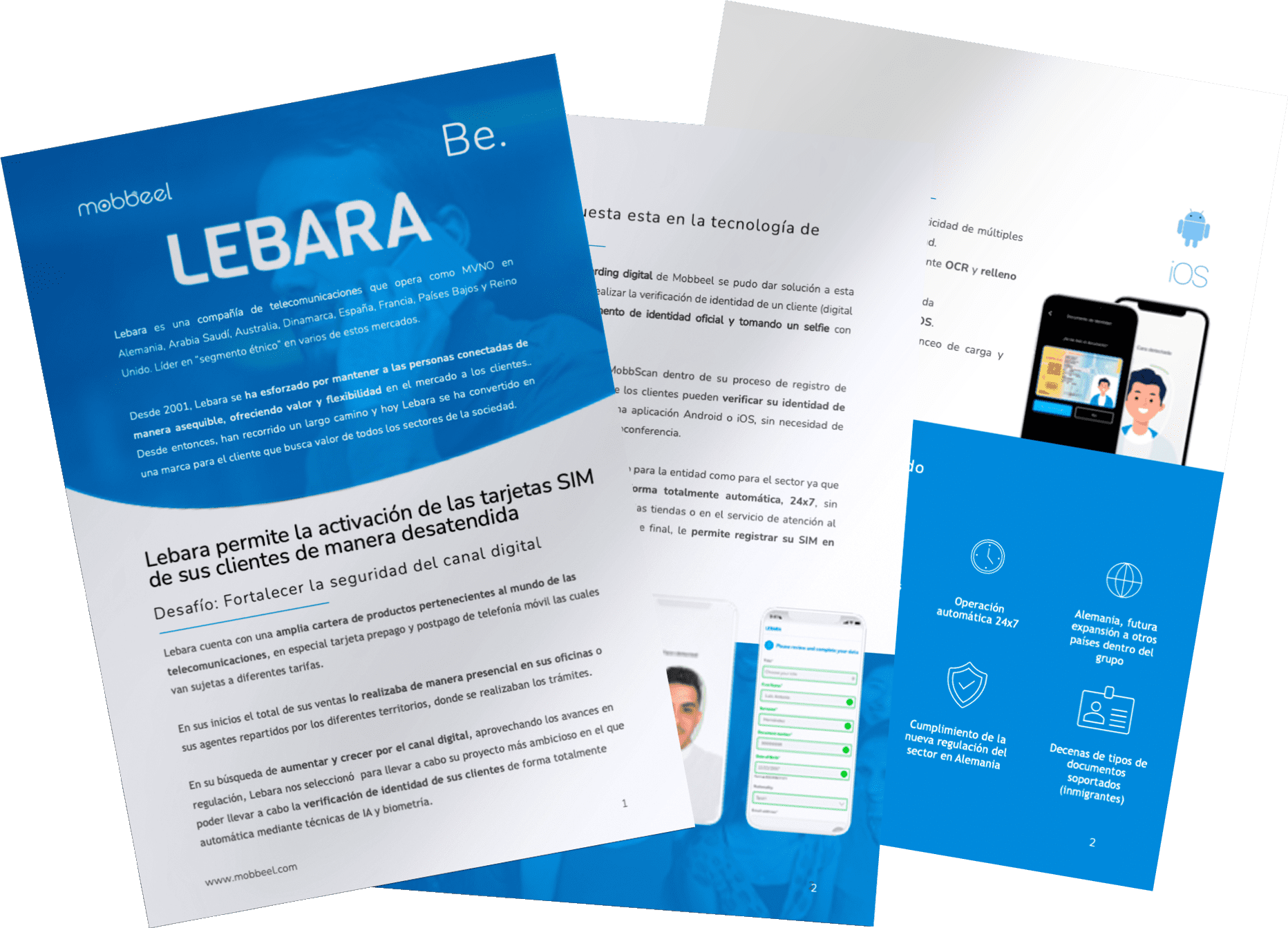 Regulatory developments have enabled Lebara to activate new SIM cards through fully automatic identity verification using Mobbeel's Onboarding technology.
Download Lebara's success story
Download Lebara's success story

Automatic activation

Reduce customer service costs

Fraud detection
How does Mobbeel assist Lebara?
Mobbeel's Digital Onboarding allows fully automated identity verification of their customers using AI and biometrics methods.

Increase margins and improve ROI. Give your profits a boost!

Forget about compliance issues by implementing our technology. Lebara already complies with German regulations. 

Technology at your disposal
Let your customers activate SIM cards whenever and wherever they want. Time and place will not be longer a barrier!
MobbScan: technology designed to make your life easier
Provide state-of-the-art technology to streamline your users' processes.