Speed up the check-in process at reception in hotels and apartments with our solutions for automatic scanning of ID documents and biometric signatures.

Allow online check-in in both a web environment and native apps verifying clients' identity by scanning their ID documents and facial biometrics.

Include the technology to verify the identity of a hotel client by collecting their ID where required by the police.

Online Check-in verifying a user's identity is nowadays easier than ever, capturing the passport or ID Card with a camera or reading the NFC chip when available.
Multiple use cases and advantages

Minimize booking abandonment rates
Thanks to the speed and ease of our automatic document scanning technology.

Comply with legal regulation in a convenient way
Verify your customers when they check-in and store their identity documentation for later submission to the police (where applicable).

Digitize the signature process
Remove paper when issuing invoices or signing orders by allowing signature on a tablet and digitize the entire process.

Allow online check-in
Avoid queues at the hotel reception desk by allowing clients to check-in online and improve their customer experience.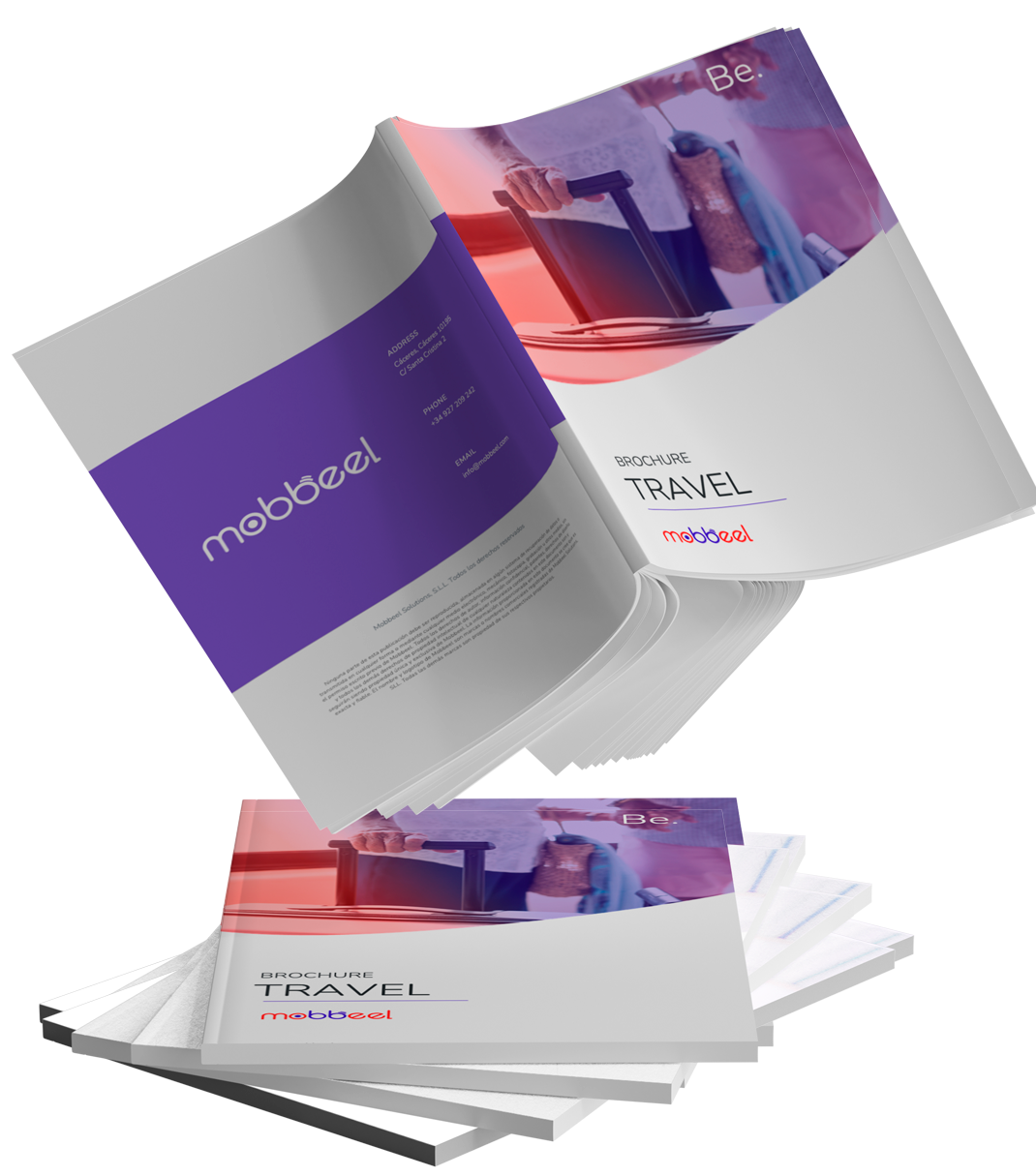 Travel Sector brochure
Identity verification within the banking industry
Companies in the travel sector are already using our technology for identity verification purposes: Check-in or online check-in, digital onboarding, digital signature and biometric authentication.
Do you want to know more? Download our brochure!
Recommended solutions for Tourism Industry

Check-in with MobbScan
Discover our solution to scan ID Documents, passports or driver's licences in order to check-in online or streamline the process at reception!
Discover MobbScan

Digital Signature with MobbSign
Digitize the process of signing orders, invoices, check-out… as easy as signing on a mobile device or tablet!
Discover MobbSign
Pioneer project in Europe and a worldwide landmark

Aena and Vueling use Mobbeel´s technology to enrol the biometrics of their passengers in one of the pilot projects most important of its rank in the world. It enables one to go through all controls, including baggage check-in, using facial biometrics.  
Download Aena's success story
TECHNOLOGY MADE FOR INDUSTRY LEADERS
Discover all