Discover our digital identity verification solutions
Travel Brochure
Discover our digital identity verification solutions
Travel Brochure
 Verify the identity of your guests or passangers with the highest level of security
Verify your customers' identity through the validation of documents and facial biometrics. Sign traveler's registration form or whatever documents with our digital signature and authenticate your guests thanks to facial recognition.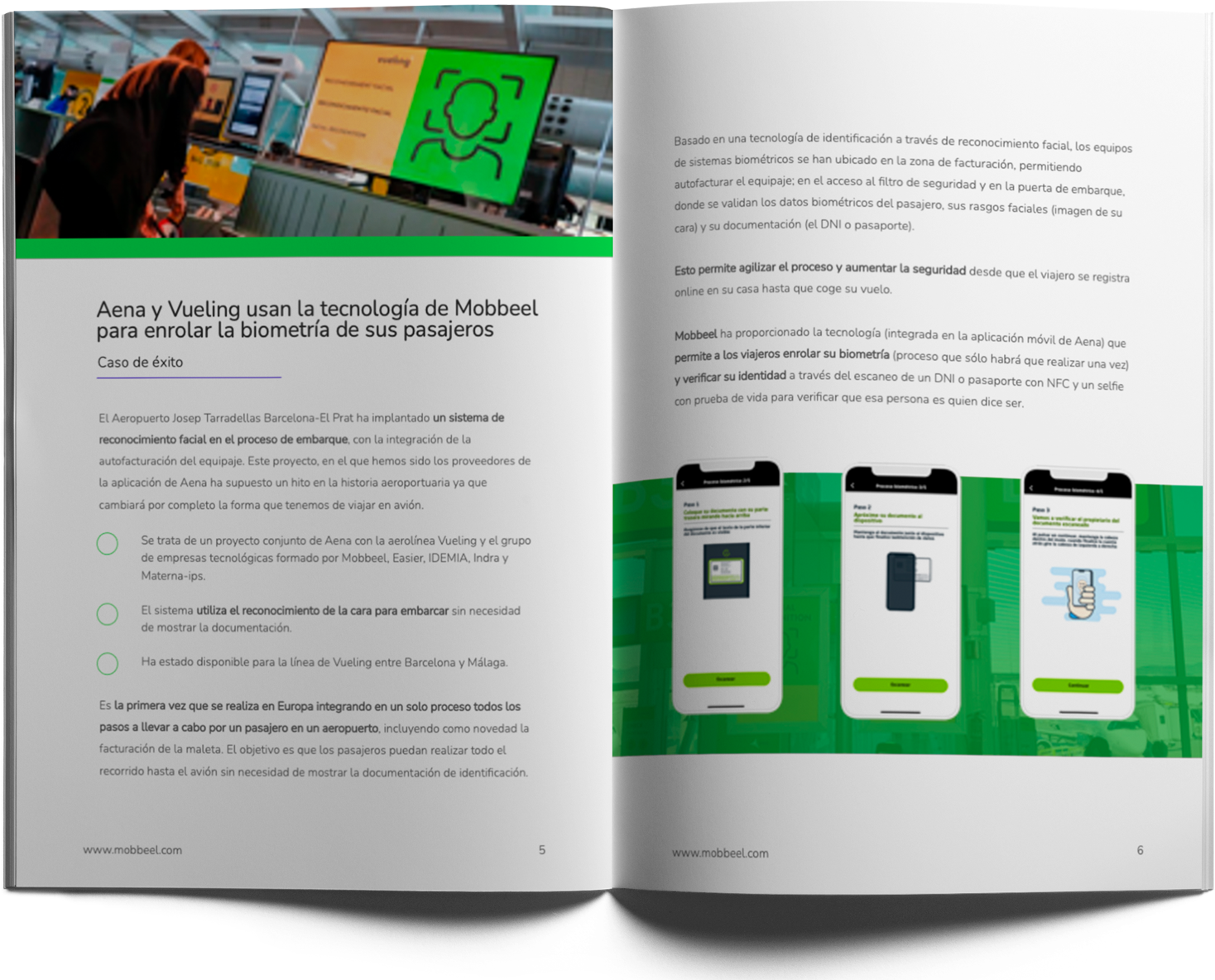 In what processes can Mobbeel help travel companies?
Verify your customers in online or in person check-in.
Scan an identity document obtaining the information through OCR or NFC technology.
Allow the signature of agreements and travelers' registration form with handwritten biometric signature.

Use facial recognition with liveness detection as an authentication factor to enable access to restricted areas.