FIATC digitalises its hiring process with digital identity verification.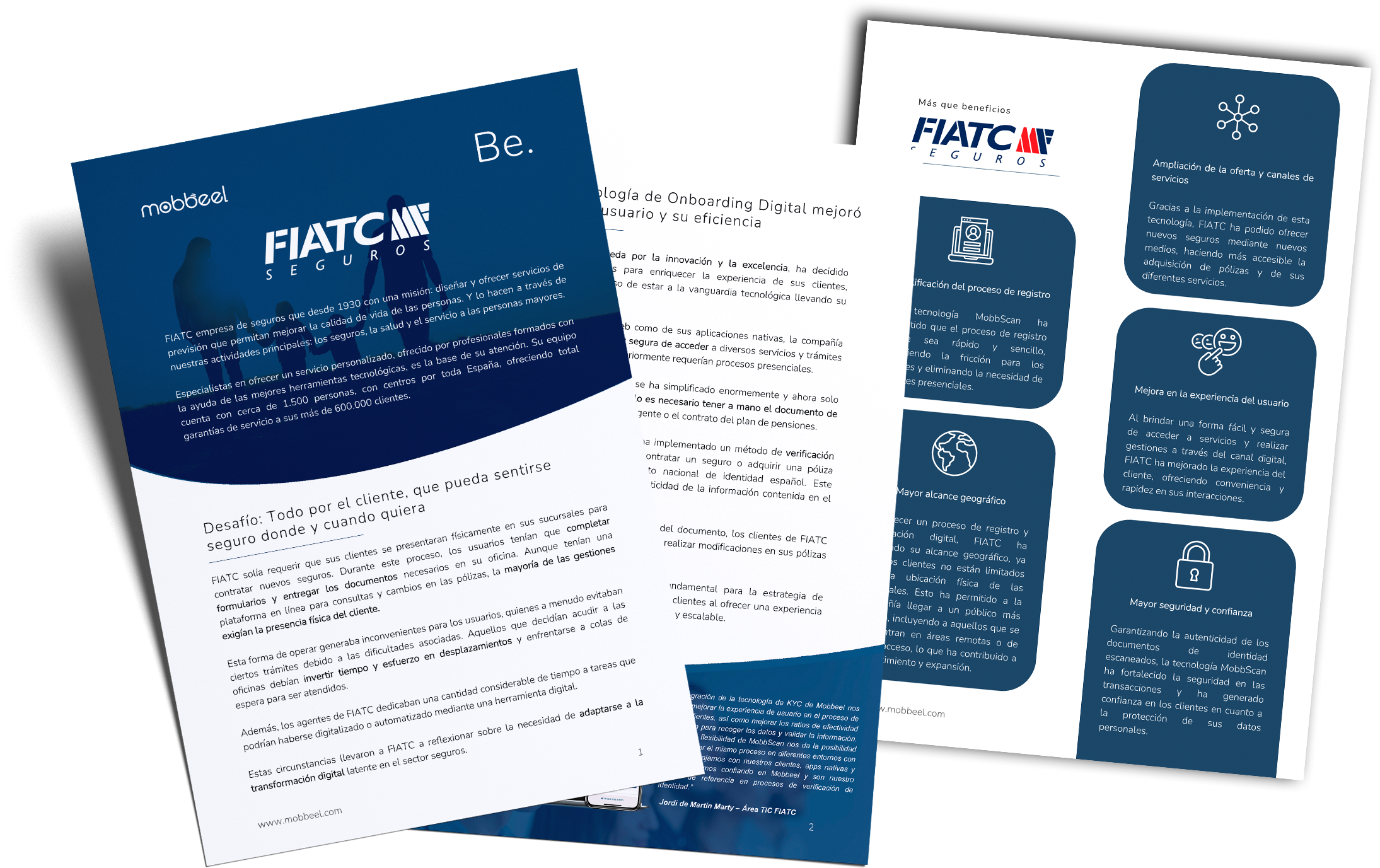 FIATC SEGUROS uses document capture to verify ID cards and optimize the identification processes of its customers in their digital channels when contracting a new product, thanks to MobbScan
Download Success Story of FIATC
Download Success Story of FIATC

Simplified registration

High level UX

Expanded geographic coverage
Our MobbScan solution has enabled the automation of digital identity verification for users who want to acquire a new policy or other services from FIATC.

 Easy digital customer registration through a guided onboarding process and a seamless experience.

Anti-fraud document verification module capable of detecting ID forgery.

Scalable process for handling high volumes
Onboarding software tested by leading companies and hundreds of daily checks.
MobbScan: Cutting-edge technology designed to digitize the insurance sector
Optimize your remote registration processes while enhancing the user experience