Discover our digital identity verification solutions
Financial Sector Brochure
Discover our digital identity verification solutions
Financial Sector Brochure
Verify your users' identity in a seamless and secure way
Verify your customer's identity when opening a bank account through document validation and facial biometrics. Formalise the contractual relationship with your customers with our digital signature or authorise any payment with biometric authentication.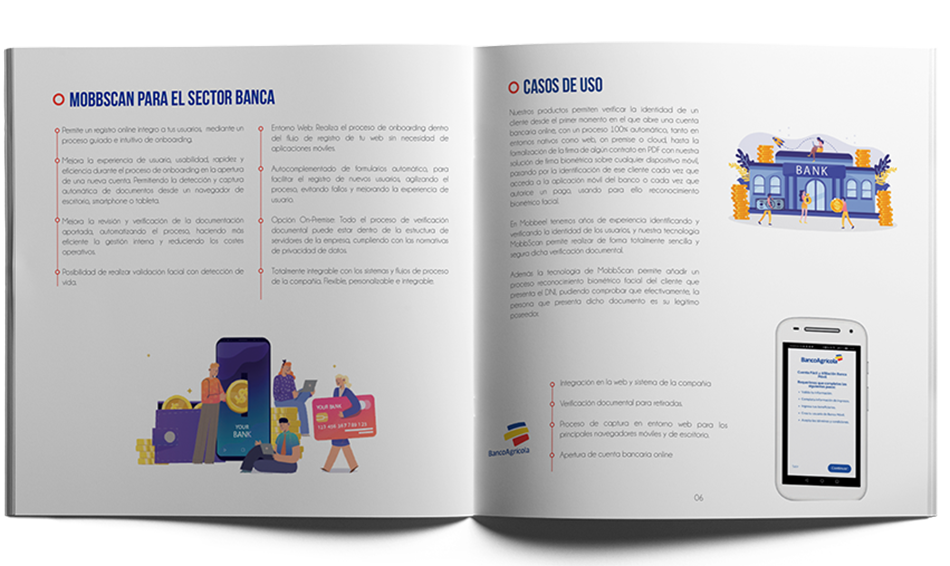 How can we help companies from the financial sector?
Meet KYC / AML regulations and verify your customers in a digital onboarding process.
Scan an ID document and obtain the information through OCR or NFC technology.
Allow the signing of PDF documents with biometric handwritten signature..

Use face recognition with liveness detection as authentication factor for multiple use cases.

Use voice recognition to authenticate your customers in a call centre.