Is the Coronavirus (Covid-19) accelerating the digital transformation within companies? 
The most radical change we have experienced is the restriction of movements for citizens approved in many countries as a means to stop the spread of the pandemic. Schools, universities and businesses have temporarily closed down. In addition, governments are encouraging remote work, digitizing therefore many processes that were previously done in-person. 
We are experiencing an unprecedented situation that will stress all levels of our society. Companies are facing the challenge of adapting to this scenario, resisting and evolving towards more and more digital and efficient processes.
In this change of paradigm, we need to ensure that user verification is done as reliably and securely as possible using cutting-edge technologies that allow us to define our digital identity.
Identity Verification in digital environments
Online products and channels currently provide great added value to companies, but in this highly digitalized environment it is vital to be able to properly verify user identity in order to boost adoption of these systems and prevent identity theft fraud.
Technologies such as facial, voice, fingerprint or signature recognition, as well as those that allow the validation of ID documents and passports have been consolidated as basic pillars for client validation.
Here are some use cases that are being widely adopted and require robust verification systems:
New users registration / Digital Onboarding process
To meet the need of verifying the identity of new users during the registration on a platform and, thus, prevent fraud, technology allows us to validate a legal identity document and, through facial recognition algorithms, compare the photo of the ID document with a selfie of the user who is registering. This way, and after adding liveness detection measures that can be collaborative or passive, we check that this new user is who he says he is.
Although financial sector companies (banks, insurers, FinTech) are early adopters when it comes to this technology, many other industries will be forced to digitize their services and properly verify the identity of their clients, as it is a cross-cutting need across any industry, such as online check-in in the hotel sector; player verification in the online gambling sector; users verification in shared economy sectors, such as carsharing, home-sharing or crowdfunding; drivers verification in the mobility industry; or identity verification in sectors such as crypto-currency trading.
User verification in e-learning
Schools, colleges, universities, academies or business schools across the world are cancelling in-person lessons due to coronavirus outbreak and e-learning has been implemented as a means for students and workers of all ages and areas to continue their training.
Many schools have begun to use face recognition to allow students to access their online platforms, or to verify their identity not only when taking online exams but also during the course and, thus, avoiding fraud resulting from identity theft. In this sense, facial, voice or fingerprint recognition can be used to check who is doing the training.
online payments for e-commerce and streaming
In countries where the restrictions have been stronger, they have seen a surge in e-commerce and streaming and also in the need to correctly verify clients in order to access resources and make online payments. We see again the need to add an extra security layer in the authentication of online payments through biometrics.
Since the PSD2 (Revised Payment Service Directive) was enacted to regulate electronic payments in Europe, biometric recognition has been established as one of the most effective methods of authenticating customers during online payments, since PSD2 requires strong customer authentication to make transactions more secure.  

Online contracts and documents signing
In an unprecedented situation of confinement, the signing of contracts will no longer take place in-person.
Many companies, agencies and human resources departments are facing the problem of digitizing the signing process with employees and customers of all types of documents such as contracts or communications. As a result, electronic signature tools will allow the signature process to be delocalized, saving costs and making the process easier and more eco-friendly.
Under the eIDAS regulation – which regulates electronic signatures services in the European Union and establishes a legal framework related to electronic signatures, timestamping seals, electronic documents as well as certificates for authentication purposes – the biometric signature, considered as an advanced electronic signature, is proposed as a way to easily and frictionlessly transfer the paper-based signature process to the digital world, since it allows a client to sign a PDF document visualised in a digital device such as an iPad, iPhone, Android Tablet or smartphone without the need of any certificate.
Verify employees when tracking working hours
Control of the employee hourly register can be undertaken through many basic time and attendance tracking systems. However, in some specific industries, being able to verify the identity of the employee with biometric recognition can be really useful and can add extra value.
With a mobile app, employees can check their workday from anywhere by using an iOS or Android application and use face recognition to avoid anyone else checking in on their behalf..
Online Voting Systems
Organisations and industries worldwide have been forced to vote online. Individuals in organizations ranging from companies, to government, to schools, to associations will find value in online voting, guaranteeing the integrity and secrecy of the vote.
In order to verify the identity of the voters, KYC (Know Your Customer) systems can be deployed. Through an onboarding solution that allows the verification of the identity document and facial biometrics, the identity of the voter is validated.
Each time there is a vote, the voter would have to prove his or her identity at the time of voting through biometric authentication.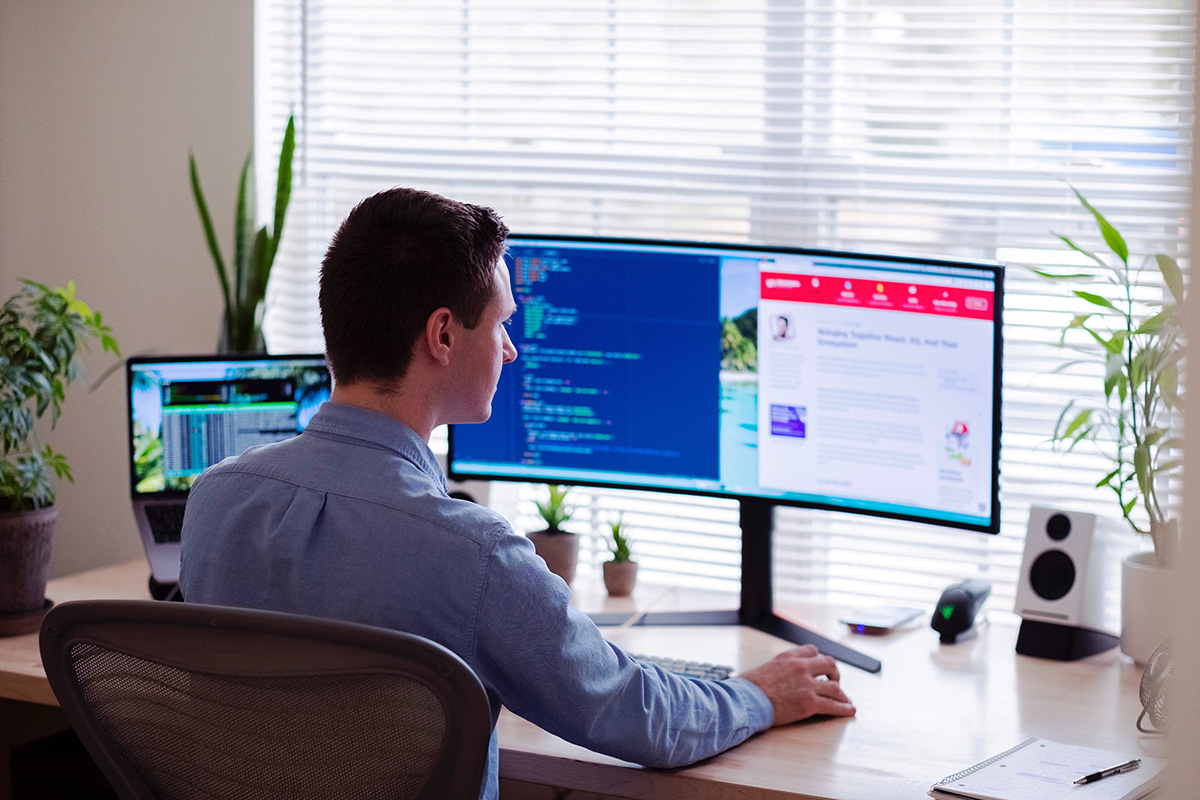 Investing in technologies that make user verification more efficient and secure in a virtual environment where companies and employees have been forced to adapt their processes to the situation caused by the Covid-19 outbreak will make the difference in providing a seamless, secure and automatic user experience.

Investing in technologies that make user verification more efficient and secure in a virtual environment where companies and employees have been forced to adapt their processes to the situation caused by the Covid-19 outbreak will make the difference in providing a seamless, secure and automatic user experience.
How can Mobbeel help to tackle this situation?
No one doubts at this point that the crisis caused by the coronavirus will have unpredictable and lasting consequences in our society. Probably our elders are the only ones who have experienced in wartime situations as exceptional as the one we are experiencing now and those who will most easily adapt to this state of confinement.
But what about the youngest, the economy, companies and their employees? 
Organizations that have been able to digitize their businesses are in an excellent position to overcome this pandemic, both in the short and long term. Digital transformation encompasses many aspects of the company's internal and external processes, but it always starts with the process of registering new customers.
Our technology allows performing the digital onboarding in a completely online and automated way without the need to visit any branch or office.
Thanks to Mobbeel's technology, you will be able to continue maintaining a relationship with your customers with the certainty that they are who they say they are in each and every one of the use cases mentioned above: digital onboarding, biometric authentication, online training, online payments, work attendance control or electronic document and contract signing.
If you are interested in learning more about what our technology can do to verify your customers' online identity, please do not hesitate to contact us!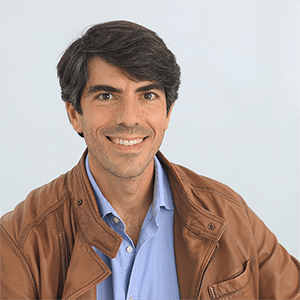 I am a Computer Engineer who loves Marketing, Communication and companies' internationalization, tasks I'm developing as CMO at Mobbeel. I am loads of things, some good, many bad… I'm perfectly imperfect.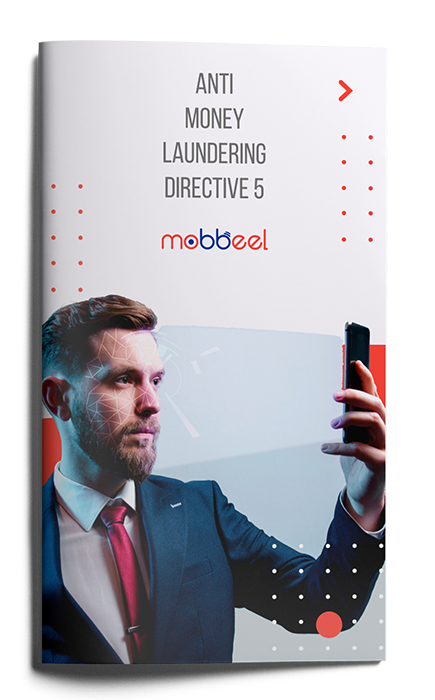 Download our AML5 & Identity Verification white paper
Check if your company is impacted by 5AMLD.

Learn the key principles of the 5th AML Directive.

Find out how it affects crypto-currency exchanges.

Check your compliance when verifying the identity of your customers

Discover solutions that allow you to verify the identity of your clients in the different stages of their relationship with your company (digital onobarding, authentication and signature)
 Download our AML5 & Identity Verification white paper