Money laundering is a persistent problem around the globe, and, based on Legaljobs statistics, money laundering activities cost the world 2% to 5% of its GDP.
The growing concern about money laundering has led companies to adopt protection measures to face this illegal act such as Know Your Business (KYB). But, what is KYB. KYB is a due diligence process carried out by financial institutions and other specific entities to verify the identity and legitimacy of the companies they work with, ensuring they are who they claim to be.
Know Your business concept is complex, but it is essential to companies. Their accurate implementation can mitigate risks associated with money laundering and provide a competitive advantage against other organisations.
But what is Know Your Business (KYB)?
 The KYB process identifies and verifies businesses that a company would like to work with. This verification process is carried out before entering into any relationship with them. By doing this, companies avoid establishing links with fake or unlawful companies.
As we know, the key to building a business relationship is trust. Still, organisations must check that the identity of another company and their UBO (Ultimate Beneficial Owner) is real.
Financial institutions and payment companies are mandatory to validate the identity of the organisations they do business with. In addition, companies that provide professional services to others, those who work with freelancers, or self-employed individuals also need to perform this process.
Different European regulations regulate this process. The most important are Anti-Money Laundering Directive (AML5), Payment Services Directive (PSD2), and the well-known General Data Protection Regulation (GDPR).
Especially the fifth money laundering and terrorism financing directive declares that Member states must provide a UBO public record.
Furthermore, any verification process KYB comes with some requirements compliance:
Business registration and business licence verification.
UBO identity verification through their ID, passport, or driving licence.
PEP, blacklists, and other database checks.
Researching about links and connections with their primary stakeholders.

   Una vez que cualquiera de los rasgos biométricos anteriormente descritos ha sido capturado con un dispositivo electrónico (una cámara, un micrófono, un sensor de huellas…) es posible extraer una serie de características que representen de la mejor manera posible a cada uno de ellos.
KYB and Know Your Customer (KYC) differences 
Although both processes share similar goals: identity verification, avoiding fraud, and preventing money laundering, they are not the same and present some differences.
Know Your Business process verifies companies' identity (legal representative) while the KYC process validates users' identity (clients) in a digital onboarding of a specific company. Thus, the main difference is the individual to identify.
Another differential point is that KYB not only focuses on validating the beneficial owner of a business but also investigates company records, financial condition, and corporate reputation of the organisation with which to establish a business relationship.
What is KYB significant to B2B?
Companies that do business with other companies need to implement solutions to accelerate and optimise their processes and workflow.
The KYB process allows knowing the identity of the business partners pretending to work in seconds and adopts secure control methods that comply with international regulations.
It also enables to digitalise of procedures through the implementation of AI and machine-learning technologies, reducing costs and simplifying management tasks.
Benefits of implementing a KYB strategy for corporate reputation
Corporate reputation is the picture that a company projects to society and the perception the stakeholders have of it.
That is why before doing business with other organisations, it is necessary to make sure that they have a good reputation. Knowing their background, reputation, brand image, and the identity of their UBOs provides vital information to determine whether or not to start a business relationship.
Having KYB policies not only guarantees the smooth end of operations, but also improves the reputation of your company by collaborating only with reliable companies.
Know Your Business in the consumer goods and FMCG industry 
The financial institutions must carry out due diligence to identify the organisations they work with. However, this need also applies to most B2B companies in the consumer goods industry.
Consumer goods companies are distinguished by being in constant relation with manufacturers, suppliers, agents, and delivery companies.
Therefore companies in this sector need to count on KYB processes to verify the identity of new corporate clients who will join the production chain.
The process is simple and consists of reviewing the business registration and licence of the manufacturer, supplier, or delivery company and verifying their owner's identity.
Mobbeel solutions for Know Your Business (KYB) compliance
Mobbeel's large career path makes verifying the identity of the companies owners you work with fast and secure.
Our MobbScan solution simplifies digital verification processes by automatically verifying the identity of beneficial owners or UBOs. Our state-of-art technology scans the ID card, extracting data through OCR or NFC and verifying the document's authenticity by performing a series of validations.
Moreover, MobbScan enables the incorporation of biometric recognition with liveness detection to check that the individual carrying out the process is who they say they are.
If you would like to automate the UBO verification process and ensure you are building trusted business relationships, feel free to contact us.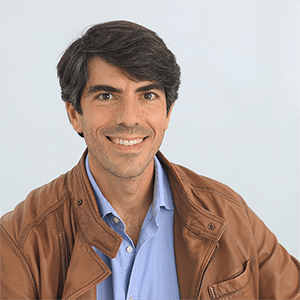 I am a Computer Engineer who loves Marketing, Communication and companies' internationalization, tasks I'm developing as CMO at Mobbeel. I am loads of things, some good, many bad… I'm perfectly imperfect.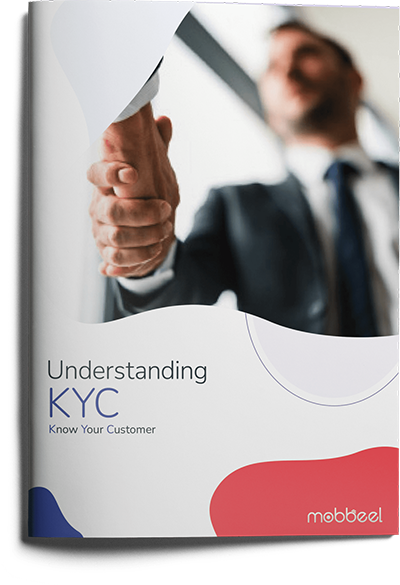 Discover everything about KYC
What is KYC (Know Your Customer)

Types of KYC depending on the risk

KYC regulations in Spain
KYC regulations in Mexico, Chile, Peru, Colombia, Guatemala, El Salvador, Brazil and Argentina.
What is eKYC and its benefits.
Discover everything about KYC