DevopsDays Cáceres 2020 will be held in cáceres on 5 and 6 March at the Complejo Cultural San Francisco in Cáceres, in an incomparable environment declared by the UNESCO World Heritage Site since 1986.
Mobbeel supports the organization of the event by sponsoring it and being present to show the solutions and technologies we develop. 
What is DevopsDays Cáceres 2020?
Devopsdays is a worldwide series of technical conferences covering topics of software development, IT infrastructure operations, and the intersection between them. Each event is run by volunteers from the local area, in this case, Cáceres' DevOps Community. 
The conference format is the following:
Starting keynote from the organizers.
Talks in the morning: this follows the traditional format of a speaker or panel.
30-45 minutes.
Set of several ignite talks.
Openspaces in the afternoon.
Although Spanish will be the primary language of the conference, we will have some of the talks in English.
Who is it addressed to?
This event is mainly addressed to IT communities, IT professionals and computer engineering students who will have the opportunity to share and learn about development, infrastructure, tests, CI, etc. 
Mobbeel, more than 10 years innovating from Cáceres
Artificial Intelligence, deep learning, convolutional algorithms, infrastructure, Cloud, mobile development, frontend, backend… we have enough challenges before you to encourage you to discover what we do, who our customers are and in which use cases our technology is working.
Come to visit us at our stand on March 5-6, 2020. Looking forward to meeting you! #ComeToMobbeel #YouAreTheKey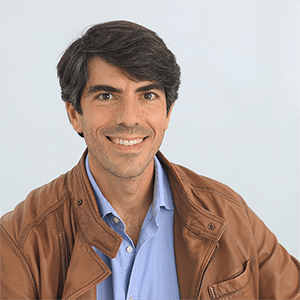 I am a Computer Engineer who loves Marketing, Communication and companies' internationalization, tasks I'm developing as CMO at Mobbeel. I am loads of things, some good, many bad… I'm perfectly imperfect.