Digital Era has made essential changes in users' lives, making them more informed clients who can choose among countless buying options. This new paradigm implies that companies should provide quick and easy access to their products or services without causing frustration.
Many organisations ask to fill plenty of form fields in before purchasing what they sell. This action makes users leave the process and opt for a similar service that makes it easier for them.
Avoiding bounce rate increases is key to setting up a foolproof digital onboarding flow. This procedure must identify users through a few simple steps and aim to keep an effective relationship between the company and clients.
This article will tell you how an appropriate onboarding process improves customer experience.
Let's do it!!
What is digital onboarding, and why is it critical for your clients?
Digital onboarding is the procedure by which a client can register in a company's digital environment to access its products or services. This registration model is carried out on the company's online platform and sets the beginning of the legal relationship with clients.
Nevertheless, the relationship between business and client only starts when its identity is verified. This identification process collects some data and documents and usually involves ID client scanning and facial recognition to collect its biometric information.
The technology and platform used by the company must guarantee that this process is carried out with the same safety and confidence as in person. It is convenient to automate it and to cause a good impression on clients.
This new client registration process is known as Know Your Customer (KYC) too. If you would like to get to the boom of this concept, you should read our guide about what KYC is. Don't miss the chance to discover the importance of verifying your customers to guarantee the safety of online transactions.
Why will your clients love this technology?
The following items will make your new users love starting the relationship with your company through a digital onboarding solution:
It improves your clients' experience since they only need to scan or upload photos of their identity documents and take a selfie or record a video as a liveness check for the registration. Facial biometric usage removes passwords and complex registration processes and prevents facial spoofing.
Simple and easily accessible, this technology overcomes physical barriers and makes the online process intuitive and easy to follow.
It delivers fast and real-time onboarding, increasing service quality, putting an end to waiting times, and immediately correcting any issues or errors.
Remember that your clients are also customers of other brands that have nothing to do with your product or service. Many of these brands continue to offer offline onboarding within their customer journey. Offering dynamic, fast, and secure onboarding could make a difference for your company and drive empathy in the new digital customer prototype.
Draw in new clients, build loyalty and digitise your processes
Innovation is a differentiating attribute that companies should introduce in their technological processes to draw in and retain clients.
Incorporating new functionalities such as biometric and digital scanning of personal documents in the onboarding processes makes them much easier and more attractive to new clients.
Today's prototype customer demands speed and ease of use. Individuals do not want to go to an office, fill many fields in, or send photocopies of their ID to open, for instance, a bank account. In addition, they want to have that account opened in a matter of minutes, and they are not willing to wait hours, or even days, for the bank to verify the documents they have sent.
This is achieved with technological solutions that enable the ID information to be scanned together with the client's biometric data. The client's identity is unmistakably confirmed by matching this information, guaranteeing security and confidence in any following process. In other words, opening a bank account with the customer's face and ID, in turn, means the possibility of securely identifying the person in any subsequent transaction. All of this without the user having to enter the information or carry out time-consuming procedures manually.
This initial identification means browsing in a secure environment and using a service with the assurance that no one will impersonate the client. This tranquillity and security build client loyalty and create a fluid experience especially when we talk about services that should ensure the client is who they say.
What are the benefits of digital onboarding for a company like yours?
A lot of businesses use onboarding software to draw in new clients. However, many other reasons exist for setting up a digital onboarding solution. Here are the most significant:
Immediate access to your products and services.
Increase clients' transactions security by being able to guarantee their identity automatically.
Identity, data, and document verification, enabling quality data extraction in the process.
Scalable and cost-reduced model introduction.
Increase the perceived value of your brand.
How to enhance your platform UX with Mobbeel's modular and adaptable onboarding?
The digital onboarding solution of Mobbeel is MobbScan. Our technology allows a fluid document scanning and facial recognition process, automating and including the highest security and quality standards.
MobbScan carries out automatic image detection operations, making perspective corrections and cropping if needed. It ensures optimal conditions exist and verifies that the extraction of information is valid with passive liveness measures. In this process, the user must take appropriate steps in case of dim light in the image, brightness, or inadequate scanning distance.
In the case of facial recognition, Mobbscan also performs a similar interaction with the user to ensure that the biometric information scanned is reliable. Likewise, it implements passive and active anti-fraud measures like liveness detection.
All this enables maximum flexibility in integration since Mobbscan can be integrated into any platform and environment (desktop, mobile, tablet, etc.) by having native SDKs (iOS and Android), web (JS), and even hybrids (Ionic).
At Mobbeel we are totally convinced that the more advanced the solution you use, the more reliable the validation of your new customers will be, the better their experience will be and the lower the possible losses due to fraud will be.
If you want to know more about our Digital Onboarding technology and how we use it in MobbScan to verify the identity of people, you can contact us through our contact form.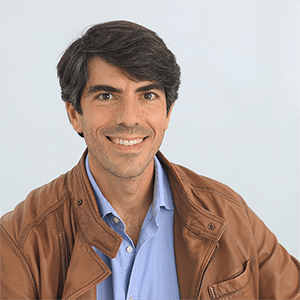 I am a Computer Engineer who loves Marketing, Communication and companies' internationalization, tasks I'm developing as CMO at Mobbeel. I am loads of things, some good, many bad… I'm perfectly imperfect.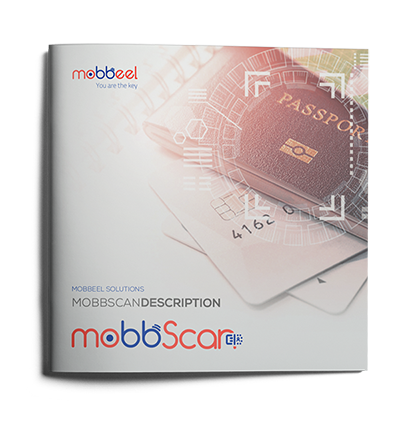 Download Mobbscan's Brochure for Digital Onboarding
Meet AML / KYC requirements and regulation.

Enhance user experience.

Reduce the dropout rate during onboarding.

Automate user verification.

Avoid documental and identity fraud.
Download Mobbscan's brochure for digital onboarding