Do you want to know what we are going to do in Mobbeel this month? Well, among many other things, besides attending the South Summit in Madrid, we are also going to participate in the DES – Digital Enterprise Show 2023, which will be held from 13 to 15 June in Malaga.
DES is a unique opportunity to showcase our digital identity verification, electronic signature and biometric authentication solutions to thousands of potential customers looking to innovate and transform their businesses.
Our technology allows you to identify customers online quickly and securely, complying with anti-money laundering (AML), know your customer (KYC) and advanced electronic signature (eIDAS) regulations. In addition, we identify your customers in seconds with an incredible user experience. 
DES Malaga is one of the most important events on digital transformation in the world, where you can discover the latest trends and solutions on digitisation, innovation and technologies that can transform a business.

  The global expo with over 300 world's top tech companies, Congress with 500 world's best experts sharing their successes related to Digital Business Transformation, and thousands of visitors, to dialogue upon digital impact on business and enterprise's competitiveness.
We will be present from 13-15 June to showcase our digital identity verification solutions and seek meetings with potential customers who are interested in meeting us.
Don't miss this opportunity to meet an innovative company and leader in its sector. Come and see us at DES 2023. We will be happy to help you and answer all your questions, we are waiting for you!
Feel free to contact us to schedule a meeting during the event. See you there!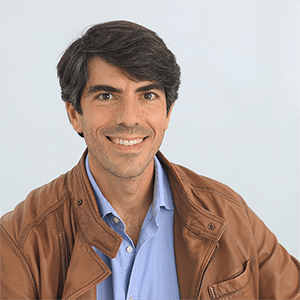 I am a Computer Engineer who loves Marketing, Communication and companies' internationalization, tasks I'm developing as CMO at Mobbeel. I am loads of things, some good, many bad… I'm perfectly imperfect.