Single biometrics
When Woodrow Wilson Bledsoe began the development of the first facial recognition solutions in the 1970s, he probably never imagined the great evolution that technology would undergo, the multitude of applications it has today and its tremendous impact on society. And that the development of all kinds of biometric techniques, both physical and behavioural trait analysis, has been enormous, especially in recent years thanks to the development of deep learning technologies and neural networks.
Without going any further, in 2009 we were pioneers worldwide in developing the first solution capable of iris recognition with mobile devices (those available at that time!), ahead of companies such as Google (2011: Face Unlock) or Apple (2013: Touch ID, 2017: FaceID).
Discover what is face recognition with our interactive guide and learn about the origins of the technology, use cases, current techniques and how they will evolve in the future.
Multi-biometrics
But we soon realized the challenges presented by biometric recognition technologies in mobile environments, where using a single biometric trait as an authentication mechanism presents limitations caused by hardware, environmental conditions (light, noise, etc.) and many others. A single biometric to authenticate users is no longer enough.
And since no biometric technology is better than another, we were continually incorporating new features by which to identify people (voice, face, signature or fingerprint); embracing multibiometrics as the holy grail.
Liveness detection
Still, this increasingly robust development presented significant security issues in the face of increasingly ingenious phishing attacks. It is no longer enough to find matches between a sample and its biometric pattern, in addition you have to verify that there is a real person carrying out the process and not a cybercriminal who wants to impersonate your identity. It is necessary to incorporate life detection tests into the biometric process to prevent attacks with photos, videos or masks.
Identity verification during enrolment
Digital Onboarding
At this point, surely our colleagues in the R&D department could rest easy by evolving active and passive liveness detection techniques or adding new behavioural biometrics to the multi-biometric stack. But nothing could be further from the truth. We quickly realized that there were more weak links in the chain that needed to be reinforced…
What if you want to use biometrics to record and process a new user?
How do you reliably guarantee the identity of a person accessing your system for the first time with their biometrics?
We can compare two biometric templates and know that they belong to the same individual, but if at the time of registering the biometrics my identity is not verified, how do we know that those biometric templates identify me and not Donald Duck?
Currently we can use technologies that allow verification of the identity of a person in a digital onboarding process by scanning a real identity document and verifying their identity with facial biometrics.
Conclussion
In short, if we want to use biometrics to have a real, secure and powerful digital identity, we have to use more than one biometric factor, along with liveness detection techniques and verify the identity of the user at the time of registration with an identity document. In this way we can use biometrics for countless uses and applications, including document signing processes, adding or eliminating layers of authentication depending on the risk profile of the client or the transaction that is going to be carried out.
No one should suffer fraud. We understand that feeling and that is why we have developed a robust multibiometry verifying identity in onboarding as a way to make the world a safer place and enables you to carry out digital transactions with the same confidence as in person.
In the following video from our participation in the Digital Trust World 2021, José Luis Huertas  (Mobbeel's CEO) explains in more detail this evolution. You can also download the article printed in the event's dossier here.
El onboarding digital es el proceso que permite a las empresas incorporar a sus clientes al inicio de su relación con ellos, en entornos digitales de manera remota para que accedan a sus productos o servicios en cualquier momento y lugar, a través de un proceso tecnológico seguro y simple, verificando la identidad de ese cliente con la misma garantía que de forma presencial.
Para que la experiencia de usuario sea óptima y ese potencial cliente finalmente no abandone el proceso de incorporación o registro, la tecnología utilizada ha de aportar una confianza equivalente a la que ofrece una incorporación presencial en una oficina y a su vez ha de ofrecer un proceso fluido y automatizado que permita incorporar a ese nuevo cliente con total garantías. 
El proceso de onboarding de clientes también es conocido como proceso Know Your Customer (KYC). 
Descárgate la guía KYC y conoce las medidas simplificadas y reforzadas en España
¿Cómo funciona un proceso de Onboarding Digital?
Generalmente, se compone de dos partes para que sea un proceso totalmente robusto y efectivo:
El análisis de un documento de identidad expedido por una entidad gubernamental (DNI, carnet de conducir o el pasaporte)
Al proceso de captura se le añade el registro de características únicas inherentes a cada individuo que le diferencian del resto: biometría.
Además, se llevan a cabo medidas antifraude complementarias para comprobar que el proceso está siendo seguro y no se está llevando a cabo ningún intento de suplantación de identidad.
También existe la posibilidad de contrastar la identidad extraída con listados que permitan comprobar que la persona que están llevando a cabo el proceso de registro/verificación, no ha sido relacionada en actividades fraudulentas:
Fraude de identidad
Blanqueo de capitales
Financiación del terrorismo
Persona bajo sanción
Políticamente expuesta
En España, la verificación de la identidad de un cliente ha de realizarse a través de procesos seguros de identificación no presenciales autorizados por el Sepblac, (la Unidad de Inteligencia Financiera en España y supervisora en materia de prevención del blanqueo de capitales).
If you want to know more about MobbScan, our KYC solution, do not hesitate to contact us, and if you liked the article, share it and add value to your followers!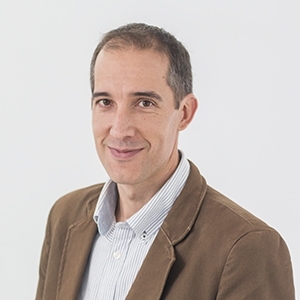 I'm a passionate software developer, architect (one of the kind that thinks if you are unwilling to be hands-on, you should keep your hands off), entrepreneur and CEO at Mobbeel.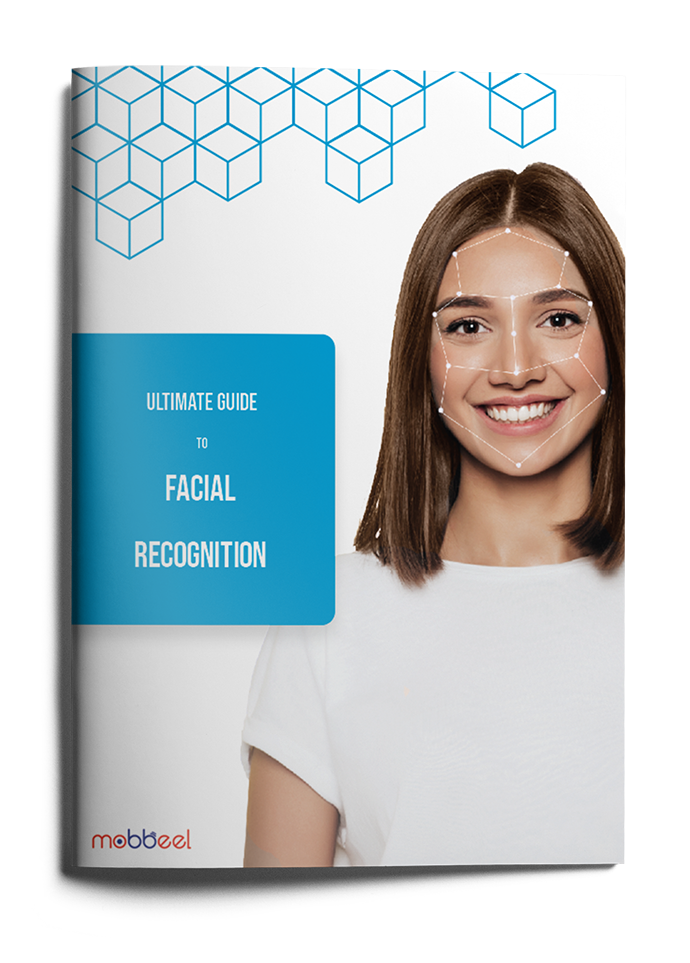 Discover what is face recognition
Learn about the history of facial recognition. Origins and evolution.

Learn how facial recognition systems work.

See the different uses and applications.

Understand the different implications of the technology in our society today.

Discover the challenges in cybersecurity.

Learn about the regulations involved in biometric processes.
Discover what is face recognition