Remote bank customer identification is a common financial industry practice. It allows verifying customers' identities without being in-person at a branch. Banks perform this method electronically, being SEPBLAC, the authority in charge of laying down remote identification procedures that Spanish financial entities must follow.
Telematic identification procedures established by SEPBLAC include the use of electronic identification technologies. The most applied procedures are remote identification procedures via videoconference or video identification. Both of them enable verification of the identity of customers, secure and trustworthy. 
Nevertheless, there is a third procedure for carrying out customer identification: account ownership service or process for requesting confirmation of account ownership data among organisations.
What is the account ownership confirmation service?
The process for requesting confirmation of account ownership data among different entities or account ownership service is a procedure used by financial institutions and other companies to verify the identity of the owner of a bank account with Spanish IBAN or another kind of account. 
Iberbay is responsible for providing this service and facilitating the exchange of information among participant entities in the Spanish Payment System called SNCE. Specifically, it allows a financial entity to verify the identity of a user remotely, asking for identification data confirmation from another organisation with which the customer has a relationship. The confirmation is in real-time and is available online 24×7.
Using this procedure allows for meeting the obligation to identify a customer formally.

In which cases is this remote customer identification method applied?
This method is applied when a financial entity is looking to establish a business relationship or carry out operations with customers when they are not physically present based on the provisions of article 21.1.d) of Regulation of Law 10/2010 of 28 April, extracted from Royal Decree 304/2014 of 5 May.
New EBA guidelines invalidate this SEPBLAC procedure
SEPBLAC stated on 17 January 2023 that this procedure would no longer be valid as it did not comply with the new EBA guidelines on remote customer identification.
Why does the EBA no longer recognise the account ownership confirmation service as an identification mechanism?
EBA published new measures on onboarding solutions and remote customer identification in the financial industry last November. The guidelines are six, and they focus on the following aspects:
Internal policies and procedures.

Digital onboarding solution analysis.

New customer information acquisition.

Matching of customer's identity as part of the verification process.

Outsourcing.

Technological and security risk management. 
The fourth measure mentions the remote customer identification systems considered valid by EBA. The systems are attended remote identification processes (videoconference) and unattended (video identification) and do not include account ownership confirmation service as a valid identification system.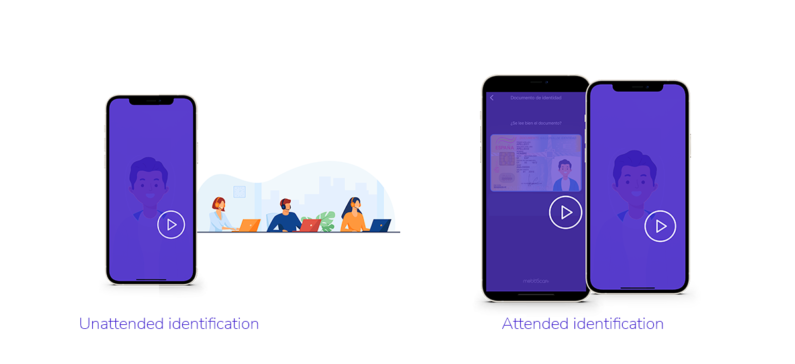 Therefore, financial entities and other companies required to comply with the prevention of money laundering regulations must adhere to the new telematic identification procedures laid down by SEPBLAC and EBA to meet legal requirements and ensure customer security and financial information privacy.
When will this SEPBLAC remote identification procedure be voided?
The new EBA guidelines were published in Spanish on 31 March 2023. A crucial date for SEPBLAC, as it had to confirm compliance with the new measures for remote identification processes from that moment. 
SEPBLAC informed the EBA on 20 April of its compliance with EBA/GL/2022/15 as part of the exercise of its supervisory functions.  
Six days later, The Executive Service of the Commission for the Prevention of Money Laundering and Monetary Offences published a note invalidating the account ownership confirmation service. This remote identification procedure, therefore, is null and void from 26 April 2023.
MobbScan, the alternative to account ownership confirmation service
Verifying customers' identities with the Iberbay account ownership service will no longer be an option. It is time to look for new choices if this nearly deprecated system is part of your technological stack. MobbScan is the appropriate alternative to replace it.
Our digital onboarding solution enables you to verify your users' identity in seconds through an intuitive process that complies with current law. The process has three steps:
Document automatic capture and scanning. It validates and extracts all information from the ID.
User verification with facial biometrics, liveness detection, and video identification. Our solution also allows the generation of a video file from the camera stream for later review.
Review of samples and evidences in an evidence management backend.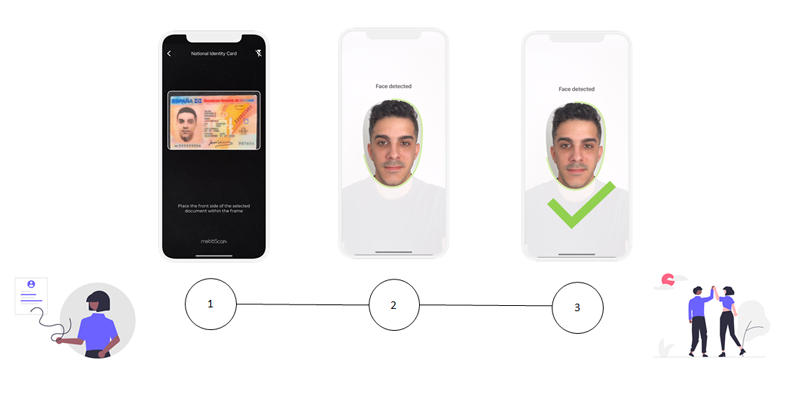 Furthermore, it adds a videoconference module for processes requiring real-time multimedia connection with an agent.
Feel free to reach out if you are a company using the account ownership service as a remote customer identification method and are looking for a SEBPLAC and EBA-compliant solution.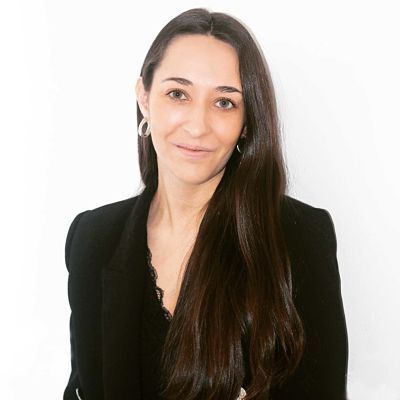 I am a curious mind with knowledge of laws, marketing, and business. A words alchemist, deeply in love with neuromarketing and copywriting, who helps Mobbeel to keep growing.