Mobile phones have ceased to be a simple communication tool and have become an extension of ourselves. Searching for information, paying, booking holidays, playing online games, and checking our bank accounts are just some of the many functions we carry out daily with our handheld devices.
Mobile technology is fully integrated into our daily lives and has led us to live in a hyper-connected environment. This fact makes it necessary to create a collaborative space where professionals from different industries are now able to come together to improve mobile communication and present the latest technological advances that will transform the future.
All this excitement comes to life in an international event where Mobbeel will be present, MWC 2023.  We will tell you everything you need to know about this event.
What is the Mobile World Congress?
Mobile World Congress is one of the world's leading technology events organised by the GSM Association. This dynamic networking event will uncover emerging trends and technologies showcased through the industry's most advanced technology launches while bringing together the most influential personalities in the global tech ecosystem.
It stands out as a high-impact conference programme where visionaries and top-talent people such as Pekka Lundmark, President & CEO of Nokia, José María Álvarez-Pallete, CEO of Telefónica and Tim Hoettges, CEO of Deutsche Telekom, will talk about the industry's hottest topics.
Last year's edition united more than 60,000 attendees from 183 countries, with more than 50% holding executive and management positions.
Book a slot between February 27 and March 2 and we'll tell you the latest on digital identity
Where and when will MWC 2023 be held?
The event will take place in Barcelona, a multicultural city with modernist architecture and a state-of-the-art science park.
Fira Barcelona's Gran Via venue, located in L'Hospitalet de Llobregat, will host this edition between the 27 th of February and the 2nd of March. The congress will have different spaces such as 4FYN, Industry City, where attendees will discover the latest innovations in the fintech, automotive, and healthcare industry, Diversity 4 Tech, pavilions such as the Spain Pavilion or the Brazil Pavilion, an exhibition hall, lounges, and networking gardens.
Themes and novelties of MWC 2023
Velocity is this year´s event's main theme, representing the technology industry's ever-changing pace. With this motto, attendees are expected to reflect on the speed at which the world of intelligent connectivity is advancing. That is why 5G acceleration, reality+, artificial intelligence, OpenNet, and financial technology will play a prominent role at the event. 
The expansion of digital technology represents an unparalleled opportunity for the fintech industry, which will also play a distinctive role at this fair. Topics will be discussed, such as the emergence of NFC technology, money in the Metaverse, the future of cryptocurrencies, and the fight against financial fraud.
In addition to these themes, attendees can look forward to the presentation of the latest innovations in mobile technology, such as the Xiaomi 13, Realme GT Neo5, and the OnePlus11 and OnePlus Buds Pro2 devices.
Why attend MWC Barcelona?
Whether you are a professional or an entrepreneur looking to level up your business, there are many reasons to attend this connectivity event. Here are just a few of them:
Get your fill of knowledge at the conferences and reflect on issues you had unresolved by attending the roundtables. We recommend you attend the following conferences and roundtables:  "Breaking Down Fraud" and "Digital Identity: Towards a New Paradigm?
Sign up for one of the thematic tours and optimise your time at the event. This year's tours are about 5G acceleration, the Internet of Things, innovative products, and technologies such as MobbScan.
Discover the next big thing in the 4FYN space reserved for connecting startups.
Meet the creators of the most innovative mobile products and attend their demonstrations.
Network with senior executives and key industry decision-makers.
Strike business deals with leading companies.
Book a slot between February 27 and March 2 and we'll tell you the latest on digital identity
Mobile World Congress 2023 passes

There are different passes to attend the event based on the interests and needs of the participants. Here you can find information about the different passes:
The Discovery pass costs 799 euros, designed for those who want to discover the 4YFN area and attend all exhibitions.
The Leader´s pass rises to 2,196 euros. This ticket includes the same benefits as the Discovery pass, plus the possibility to enter the conferences and roundtables.
The Vip pass is the best option for executives who want to benefit from exclusivities and the full benefits of the event. The price comes to 4.499 euros. You can get your pass here.
Once you get your pass, you will have to perform a digital onboarding process; in other words, register with a photo and digitally verify your identity by scanning your ID or passport.  After that, you must download the MWC app and activate your pass. This way, you will be able to attend the event without any problem on the 27th February.

Check out our article about what is digital onboarding if you want to know how to successfully complete a digital onboarding process. 
Mobbeel will be present at MWC 2023. Where to find it?
Mobbeel will be present at MWC 2023. You can find our experts at Spain Pavilion Hall 4, stand 4B40, booth 37, to provide a transformative experience and show you the latest news in digital identity verification.
We will present our core products: digital onboarding (MobbScan), biometrics authentication (MobbID), and electronic signature (MobbSign) in this tech appointment. Furthermore, we will show you some demos of our cutting-edge technological solutions and will update you about the last advances in deepfakes detection and how voice biometrics revolutionises remote identification.
We look forward to offering you a differentiated value proposition and verifying your users in seconds with our internationally recognised biometric technology.
You can still schedule a meeting with us for MWC. Do it easily here.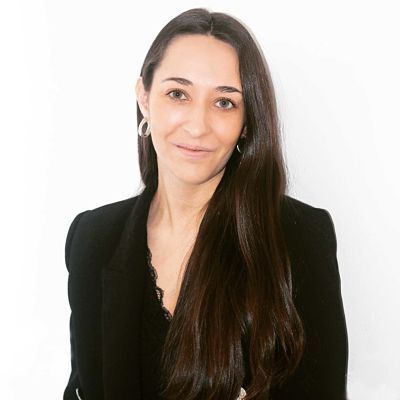 I am a curious mind with knowledge of laws, marketing, and business. A words alchemist, deeply in love with neuromarketing and copywriting, who helps Mobbeel to keep growing.