The event that has caught the attention of technology enthusiasts and experts in the industry is kicking off in Europe's third largest monumental site: the Extremadura Digital Day (EDD).
What is Extremadura Digital Day?
Extremadura Digital Day, also named EDD, is a technological initiative driven by the collaboration of different organisations, including the Smart Open Lab of the EPCC, the Centro de Cirugía de Mínima Invasión, and Fundecyt. This alliance is joined by technology communities such as CáceresJS, WordPress Extremadura, GDG Cáceres, and PHP Cáceres, and the valuable sponsorship of companies such as Mobbeel.
This non-profit event has been set as Extremadura's event for business, markets, and development. In its last edition in 2022, the EDD gathered 297 attendees, and 21 speakers and hosted 3 rooms and 2 Demo/Expo areas.
When and where will EDD 2023 be held?
The fourth edition of Extremadura Digital Day is planned for 30 September at the Centro de Cirugía de Mínima Invasión (CCMI) in Cáceres. The center's facilities are perfectly adapted for events of this nature. 
The event will start at 8:30 a.m. and will run until 8:00 p.m. This year, the AfterWork/Party will be held downtown, promoting interaction and networking among attendees.
Event agenda: talks and highlights of the event
The event's agenda is rich and varied, designed to meet attendees' expectations. 45-minute talks will mark the morning, and there will be space for networking in the afternoon.
The day will start with a welcome session by leading experts in the field of technology and a keynote entitled "Culture and Values. Following this thread, at 9:45, Manuel Díaz will speak on "The Culture of Happiness vs Genuine Respect", a talk that will invite us to reflect on the importance of solid business culture and mutual respect in the work environment.
AI as a working partner
Rober Morales, an expert in data structures and algorithms, will guide us through the secrets to approach technical interviews. José María Muñiz and Judit Jiménez will share their "Tips and Tricks for Remote Working", providing valuable insights on efficiency in allocated work environments.
Abel Paz will dive into "Prompt Engineering: AI as the New Workmate", showing how artificial intelligence transforms how we interact with technology in the workplace.
Innovating in record time
Sergio Casero will teach us how to create your own ChatGPT in just 15 minutes, opening the doors to a world of possibilities in creating custom AI solutions.
From corporate management to leading a startup
Andrés Torres will share his experience transitioning from a large company's management role to leading a remote startup. His talk, "From Control Tower to Spaceship", will provide lessons on adaptability and leadership in changing business contexts.
Furthermore, Extremadura Digital Day 2023 offers a space for networking and exchange between attendees. The exhibitor area will be packed with technology companies, creating unique opportunities to connect and explore new partnerships.
What does the Extremadura Digital Day ticket include?
When you buy your ticket for EDD 2023, not only get you access to a day full of knowledge and networking but also a welcome kit, breakfast, and lunch, as well as water and fruit throughout the day. In addition, you will have direct access to sponsors and a special invitation to the after party.
The entrance fee varies from 20 to 40 euros, depending on the purchase time. This contribution not only helps cover the event's basic costs but also reflects the attendees' commitment to this initiative. Furthermore, there is a Fila 0 ticket for those who want to donate to the event without attending. 
Sponsors and support ecosystem
Extremadura Digital Day 2023 is supported by sponsors such as Worldline, Singular, Stemdo, Renacen, Mobbeel, Seventh Lab, MB3 Gestión, and Azuanet. Likewise, technological communities and associations such as Cáceres Tech, DevOpsDays Cáceres, AEXTIC, and Smart Open Lab are joining forces to strengthen this experience.
Mobbeel, the visionary sponsor that transformed biometrics
Once again, Mobbeel will be present at this annual date, but it aims to inspire others with its story this year.
Mobbeel's story arises from an idea developed by five visionary friends who joined a Google competition to develop applications for what would become the Android operating system. It was at that moment that they planted the seed of biometrics.
The founding members created a revolutionary application able to recognise people through their irises. The application was the first step towards a vision of the future where security and convenience converge.
Our path since then has been marked by constant evolution and a commitment to security and the state of the art. This commitment has positioned us as a leader in biometric solutions, standing out for our ability to innovate and adapt to the changing demands of the technological world.
In each milestone achieved, we can see the reflection of the seed members planted in that Google competition. What started as a game has become a company committed to digital transformation.
Inspiring the region's technological future
At Mobbeel, we believe in the power of ideas to inspire change. Our story is proof of how an idea can transform the tech industry. We want our experience to encourage startups and entrepreneurs to forge their path in the tech world. We believe that the future of technology is in the hands of those who dare to dream big and act smart so that brilliant ideas become real facts that transform the industry and society.
EDD 2023, a must-attend event to transform the future of Extremadura
This annual event brings together technology specialists and innovation fans and serves as a platform for networking and exploring the latest trends in the industry. Every talk and networking moment means an opportunity to learn, grow, and be inspired. This event opens doors to innovation and fosters collaboration between companies, institutions, and the local tech community. It is a catalyst for opportunities that can create innovative startups, strengthen Extremadura's business network, and attract technical talent to the region. 
As commented, Extremadura Digital Day 2023 is much more than a technology conference; it is an investment in the future of Extremadura, a platform for creativity and an engine for technological change. Those who experience this event become transformation agents, contributing to our region's development and sustainable success.
Please contact us if you are interested in meeting with us at EDD23 to explore our digital verification solutions.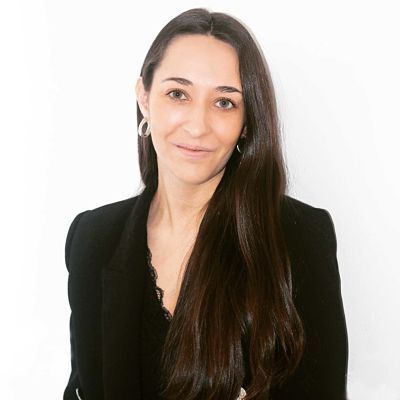 I am a curious mind with knowledge of laws, marketing, and business. A words alchemist, deeply in love with neuromarketing and copywriting, who helps Mobbeel to keep growing.