"Today is the first day of the rest of our lives" is the title of an article we posted 13 years ago (a post you could still find online) when we decided to quit our jobs and create Mobbeel.
Since then, our company has reached many milestones. We are entirely proud of our achieved goals, but the proudest is the recent buy-out of Mobbeel by SIA, one of the cybersecurity leading corporations in the world that belongs to Indra. 
I am writing this post so you could understand the company's journey since its beginning and my future vision of being part of a much bigger group company.
If I were to briefly describe the journey of all these years, I would say that it has been a roller coaster full of emotions. I spent days when I only wanted to burst into tears because I felt sad or anxious. Furthermore, I also experienced days where I cried with joy and felt pleased in light of our milestones.
I could not go over all the aims which we have accomplished. They have been a lot, and I would need to write a book to tell each of them. I am unsure where this book could fit into a library, so there would be comedy, drama, and action chapters related to brave and well-adjusted people able to break moulds. As you can see, the book would not be conventional, and we include the mistakes made and the lesson we have learned there.
A quote says something like you achieve personal and professional growth by stepping outside your comfort zone. We have stayed out there during these 13 years, so our learning is precious and cannot be compared with any MBA.
I would like to thank the awesome Mobbeel team for developing up-to-date technology and getting overseas clients in need of our services. All you make it possible. A special thanks to the co-founders, the best travelling companions I could have desired. I am glad to know being five co-founders has never been a weakness, quite the contrary; it has become our major strength. 
Thanks to all our partners and clients who place their trust in us. Thanks to small start-ups and big companies for having faith in Mobbeel. We are not perfect, but we always try to break our backs for you. Considering your success as our own has always been part of our DNA and will continue to be.
There is not enough room in this post to thank each and everyone (family, friends, institutions, etc.) who has trusted or supported us during all these years. I hope you know how indebted we are to you.
We need all of you in this new exciting stage. Being part of SIA has been neither a snap decision nor has been our only option. It has been a brooded choice. We join an expert company with a perfect match for our technology and products, and similar values and organisational culture, as well. Our backbones remain stable: team, hard work, humility, innovation, and customer care. 
And, of course, we are thoroughly grateful to SIA and Indra for putting their trust in us through a buy-out. We will keep working with the same enthusiasm as on the first day. 
You do wonder what will happen from this point on. From now on, Mobbeel is more Mobbeel than before keeping its brand, its team (including co-founders), its clients, and its partners. The only news is that we are part of a new big family that will help us reinforce our abilities, grow, and reach new marks. 
In short, this is only a new stage with new colleagues where our team, partners and clients continue to be the core of our business.
Thanks all. Let's go for new challenges with the same enthusiasm as the first day and remember that "today is the first day of the rest of our lives".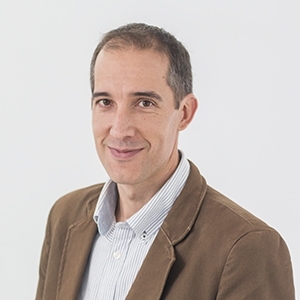 I'm a passionate software developer, architect (one of the kind that thinks if you are unwilling to be hands-on, you should keep your hands off), entrepreneur and CEO at Mobbeel.