We hope to meet you at South Summit Madrid 2023 to establish a business partnership!
We are pleased to announce our participation in South Summit, Southern Europe's leading annual event, which will take place from 7-9 June 2023 at a stunning space in Madrid, La Nave.
This event brings together entrepreneurs, investors, startups, and companies worldwide in an ideal environment to exchange ideas and forge business prospects.
As a leading company in the digital identity industry, we will take this opportunity to connect with companies and potential clients to create strategic alliances. We will be able to discover possible synergies and explore how we can help you improve your user verification processes in digital environments by avoiding fraud and delivering a complete user experience. If you are interested in meeting us during South Summit 2023, please do not hesitate to contact us. 

  South Summit is a global benchmark for attracting talent and promoting entrepreneurship, and its eleventh edition promises to be the most successful so far. With more than 4,500 startups attending the Startup Competition, a significant increase over last year, this event presents a remarkable showcase for the most innovative startups from all industries and stages of development.
Furthermore, this year's event will count on the presence of internationally renowned speakers, including two special guests: Pau Gasol, legendary star of the Spain men's national basketball team and the NBA, and entrepreneur Pablo Isla, famous for his career in the Inditex Group. 
We cannot forget to mention other distinguished experts who will share their expertise in innovation and entrepreneurship during the event, such as Frédéric Kauffmann, Yoko Kojima, Ben Marrel, Manuel Barreiro Castañeda, Jenny Fielding, Nabil Malouli, Dr. Tina Allton and Javier Goyeneche. Their perspectives, background and experiences will further enrich the environment of the South Summit Madrid 2023
Feel free to contact us to schedule a meeting during the event. See you there!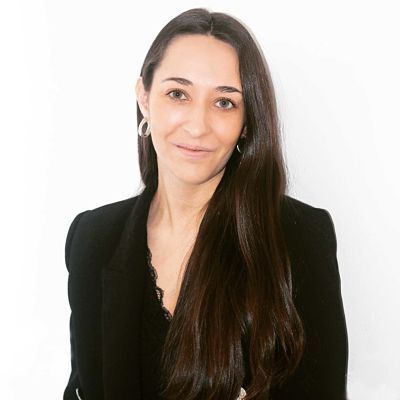 I am a curious mind with knowledge of laws, marketing, and business. A words alchemist, deeply in love with neuromarketing and copywriting, who helps Mobbeel to keep growing.