The Europe+Cerca Itinerary is an initiative in which Mobbeel participates with the aim of strengthening its international position and opening new business opportunities. This itinerary is part of the Horizon Europe Program, the new European Union Research and Innovation Framework Program for the period 2021-2027, which promotes R&D and aims to strengthen the scientific and technological foundations of EU member countries.
Mobbeel's R&D Director, Álvaro Hernández, will visit European institutions and participate in working sessions on the 2023-2024 programs of Horizon Europe. Additionally, he will seek possibilities for cooperation with companies in Belgium, a strategic market in Europe.
What is the Europe+Cerca Itinerary?
The Europe+Cerca Itinerary is a strategic initiative promoted by FUNDECYT-PCTEX with the aim of increasing the success opportunities for companies in Extremadura within the framework of Horizon Europe.
This initiative has the collaboration of organizations such as the Office of Extremadura in Brussels and the Spanish Office for Science and Technology (SOST), which is part of the Center for Industrial Technological Development (CDTI).
Program of activities of the Europe+Cerca Itinerary
The Europe+Nearby Itinerary includes a wide range of activities, among which the following stand out:
A session on European Financing held on the 18th at the Science and Technology Park of Extremadura in Badajoz.
A trip to Brussels scheduled for May 29th, 30th, 31st, and June 1st, where participants will have the opportunity to:
Participate in group work sessions: Delegates from CDTI and speakers from the European Commission will provide detailed information on the new available funding lines and the updates and requirements to participate in the 2023-2024 Work Programs of Horizon Europe.
Visit European Institutions: participants will visit the Spanish Embassy in Belgium, the European Commission, and the European Parliament. Additionally, they will be able to arrange meetings with representatives from European Networks and Belgian entities to explore possibilities for collaboration and establish technology transfer agreements.
Networking: participating companies will have a networking space to exchange knowledge and experiences and explore options for joint growth.
Business opportunities with companies in Belgium
Within the Europe+Cerca Itinerary, business opportunities with companies in Belgium are presented, a country renowned for its economic strength and high level of business development. Participating companies will have the opportunity to establish commercial relationships with Belgian companies and expand their horizons. Belgium has a diversified economy and a strategic position in Europe, making it an attractive market for business expansion.
On the 30th and 31st, Mobbeel has reserved a space to establish points of contact with potential Belgian clients and present our digital identity verification solutions to any company interested in the subject.
Please contact us if you are interested in meeting with us in Belgium to explore new collaboration opportunities.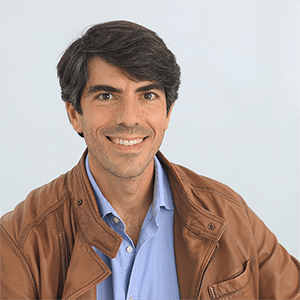 I am a Computer Engineer who loves Marketing, Communication and companies' internationalization, tasks I'm developing as CMO at Mobbeel. I am loads of things, some good, many bad… I'm perfectly imperfect.