A few days before our tenth anniversary, what is a major milestone in the company's history, we have received the Best Innovative Company of Extremadura in 2019 award. This recognition excites us because it rewards the courage and perseverance of a team that has always been committed to developing technology and creating highly innovative products.
Innovation is part of Mobbeel's DNA and we do not understand any other way of competing in a globalised environment other than through research and development.
In this sense, the company was born 10 years ago, when 5 engineers won a worldwide Google contest developing iris biometric recognition through mobile devices. They abandoned their work as software engineers in a good company to make a dream come true: to create cutting-edge technology from Cáceres to a global level.
Here is the video where our CEO and founding partner of the company, José Luis Huertas, recollects the award:
And here you are the video of how we lived the award ceremony from the theater seats: 
Tomorrow, July 6th, is the company's tenth anniversary. With infinite gratitude, we will keep working with the enthusiasm and illusion of the first day to opt in 10 years to the category of best business trajectory, and continue to create jobs and prosperity in the region.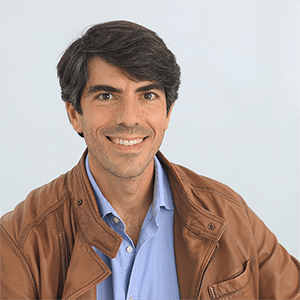 I am a Computer Engineer who loves Marketing, Communication and companies' internationalization, tasks I'm developing as CMO at Mobbeel. I am loads of things, some good, many bad… I'm perfectly imperfect.