Mobbeel will be in the sixth edition of the Digital Enterprise Show (DES). This edition will be celebrated in Malaga on June 14th-16th. 
This event relating to digital transformation aims to be the world epicentre of the latest trends in the digital and technological industry for a few days.
What is DES?
The Digital Enterprise Show 2022 is a meeting point where more than 300 technology companies and around 500 experts meet to turn digital their business. This event is an ideal place to enhance business synergies and make companies more competitive with the implementation of innovative solutions such as MobbScan.
In addition to being an occasion to do business and raise your network of cross-border contacts, the visitors will have the opportunity to learn about the challenges which IoT, Cybersecurity, AI, Blockchain, and Virtual Reality are facing. They can attend more than one hundred conferences that are part of the Digital Enterprise Show schedule and enjoy about 250 hours of talks where leadership, digital strategies, and successful cases will also be presented.
Other activities which will take place are technological tours. You could try a Mobbeel demo or go over other stands to learn about real applications from other technology suppliers.
There will be room for generating new business opportunities too. The organisers want to connect companies which are in search of suitable partners in banking, insurance, urban mobility and, so forth. To mention another highlight point, the United Kingdom is the country invited to The Digital Enterprise Transformation Show. Companies can create commercial relationships with high-level English speaker executives and seek business partners outside the European Union taking advantage of its economy is on the rise. 
Where will the Digital Enterprise Show be celebrated?
The event will be celebrated at Trade Fairs and Congress Center Málaga (FYCMA) becoming the Andalusian city in the technological avant-garde global capital. 
The third European city with more multinational companies' physical presence takes over the baton of Madrid making it possible for to Málaga become the best showcase to launch state-of-the-art solutions. 
Mobbeel as a newcomer exhibitor in the Digital Enterprise Show
Our enthusiasm for showing our MobbScan, MobbSign and MobbID solutions to CEOs, CIOs and CTOs from leading companies bring us to be at Pavilion 2 stand2C300-12. We will show you there that the gap between technology and business can come to an end through digital identity verification solutions that enable processes to be optimised and digitised.
Furthermore, as AI and cybersecurity experts, we will explain how to prevent the fraud that could come out in remote identity verification processes, generating secure and reliable digital identities thanks to the application of sturdy biometric technologies.
If you fancy attending the top event in digital transformation DES 2022 after reading this blog post, you could get a ticket on the event website and book a meeting with us through the B2B DES app or contact straightaway with us. 
We will be glad to see you at our stand 2C300-12 to tell you about our foolproof digital onboarding, digital signature and, multi-biometric identification solutions.
If you are thinking of meeting with us or visiting our stand, feel free to contact us through our contact form.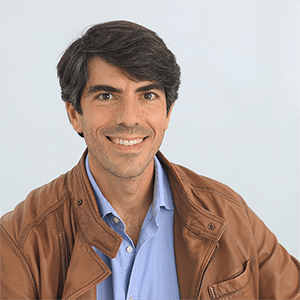 I am a Computer Engineer who loves Marketing, Communication and companies' internationalization, tasks I'm developing as CMO at Mobbeel. I am loads of things, some good, many bad… I'm perfectly imperfect.