Banco de Antigua in Guatemala, fulfilling its promise to provide easy, accessible, and innovative financial solutions to families and entrepreneurs in the country, has launched a 100% digital savings account, using Mobbeel's Digital Onboarding technology, through its local partner Veentrix.
What is a digital savings account?
 A digital savings account is distinguished by having quick, easy, and secure procedures with which to access money management, save to achieve your personal or professional goals, and make payments from home.
One of the characteristics of this 100% digital product is that it has a lower cost than the traditional one, enabling it to reach a broader target.
With this project, Banco de Antigua has achieved positioning as a committed bank with financial inclusion, allowing individuals who previously could not possibly go to an office to carry out all their paperwork from home.
How to access the digital savings account?
A new user can access the digital savings account through the mobile application Banco de Antigua, available for their operating system (iOS and Android).
The requirements are simple, and the new user only needs their ID, a mobile device, and a few minutes to perform their Digital Onboarding through MobbScan.
How does Banco de Antigua verify its clients' identities?
This leading bank in Guatemala uses Mobbeel's technology to identify and verify the identity of new customers who want to open a bank account online, enabling simple and secure document verification.
It is performed by automatically scanning the user's ID and biometric verification (selfie), verifying that the person carrying out the new registration is who they say to be.
Banco de Antigua, an innovative and digital bank
 This bank has vast experience and, in its 16 years has evolved towards digital transformation, expanding its portfolio and innovating its products.
It currently has 55 branches, among which they have 6 specialised on credit branches and 39 branches that offer their entire porftolio of products and services.
The Banco de Antigua team is made up of nearly 1,250 employees committed to helping the hundreds of new customers who already verify their identity with MobbScan.
If you are interested in finding out more about what our digital onboarding technology can do to verify your customers' identity online when they register, drop a message to our form contact.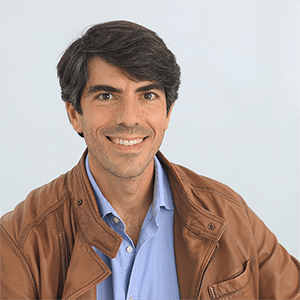 I am a Computer Engineer who loves Marketing, Communication and companies' internationalization, tasks I'm developing as CMO at Mobbeel. I am loads of things, some good, many bad… I'm perfectly imperfect.