Discover our digital identity verification solutions
Mobility Brochure
Discover our digital identity verification solutions
Mobility Brochure
Verify the identity of your customers with highest level of security
Verify the identity of your customers by validating documents and facial biometrics when offering your services. Sign a car's hire or sale agreement with our digital signature and authenticate the driver through facial recognition.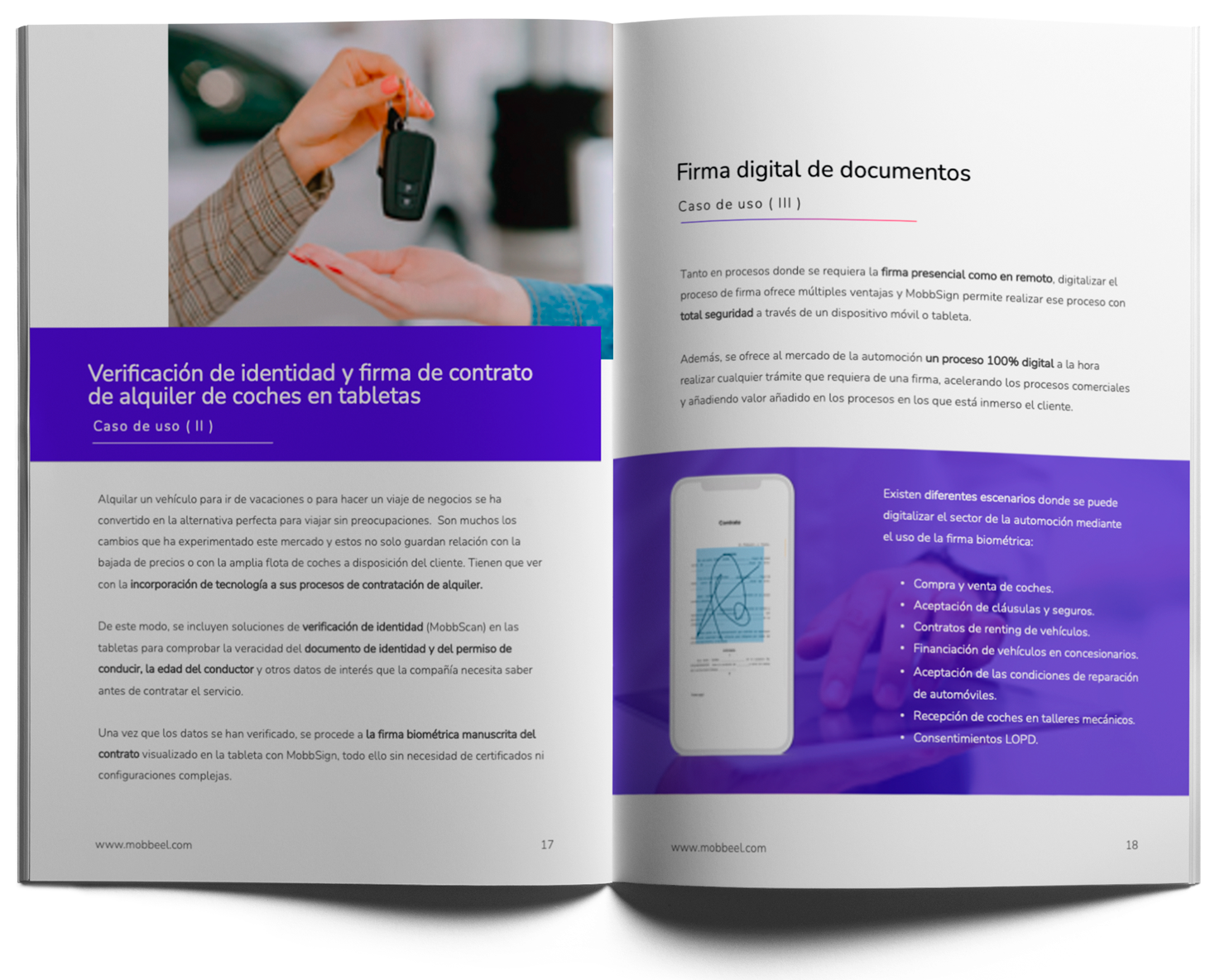 In what processes can Mobbeel help you within the mobility industry?
Verify your customers when they require your services.

Scan identity documents to obtain the information through OCR or NFC technology.

Sign agreements and other documents in PDF with a handwritten biometric signature.

Use facial recognition with liveness detection as an authentication factor to get into the vehicles.