Discover our digital identity verification solutions
Insurance brochure
Discover our digital identity verification solutions
Insurance Brochure
Verify the identity of your users with the highest level of security
Verify your customer's identity when contracting a new productthrough the validation of identity documents and facial biometrics. Enter into a contract with your customers with our digital signature or authorise the access to platform with biometric recognition.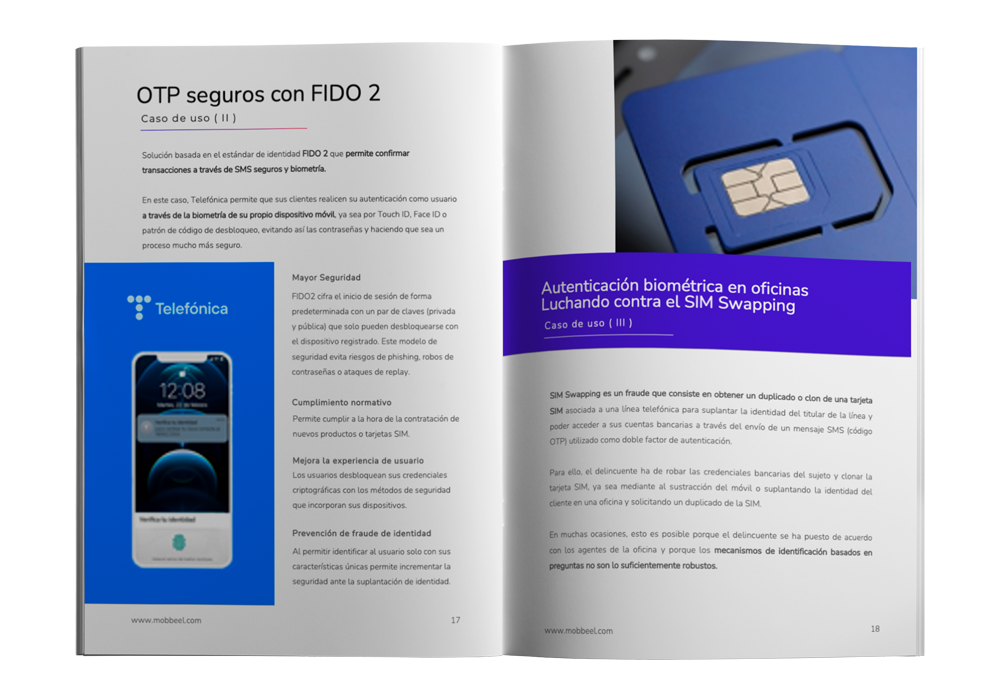 In what processes can Mobbeel help Insurance companies?
Verify your customers in a digital registration or onboarding process when contracting a new product.
Scan an identity document, obtain the information through OCR or NFC technology, and activate your SIM card.
Allow the signature of agreements and PDF documents with a handwritten biometric signature.
Use facial recognition with live detection as an authentication factor for multiple use cases.
Introduce voice recognition to authenticate your customers in a call centre.