Trust is at the heart of fruitful relationships, both personal and business.  This is true for both the physical and digital worlds.
In the physical world we create trust through security, effective process, and reputation. These pillars guide us through our decision making when establishing trust and inform us when asking questions such as, Do I trust this person to honour an obligation? Can I trust a business with my money?  Do I trust that my healthcare provider will keep my records secured under lock and key, and that the key can only be accessed by authorised people?
The goal of Digital Trust World and all its participants is to achieve the same trust in the digital world.
Digital Trust World (The matter of trust in a digital world), a major new event from Goode Intelligence, a prestigious consulting firm specialised in biometrics and digital identity market research, will provide a platform for the world's leading authorities in Digital Trust to drive the conversations around how we can effectively develop trust in the digital world, alongside our thought leadership expertise in the digital trust economy.
Mobbeel was born in 2009 with a clear vision: to make the world a safer place, where you can carry out digital transactions with the same confidence as in person, so our values are completely aligned with this event, and that is why we wanted to do our bit by sponsoring this edition of Digital Trust World.
In addition, our CEO, José Luis Huertas, will participate on 5 October at 11:50 (CEST) in a live panel ("The biometrics journey to support a real digital identity"), where the strengths and limitations of the use of biometric recognition technologies will be discussed and you are invited to attend.
If we want to use biometrics to have a real, secure and powerful digital identity, we have to use more than one biometric factor, along with life detection techniques and verify the identity of the user at the time of registration with an identity document.  In this way we can use biometrics for countless uses and applications, including document signing processes, adding or eliminating layers of authentication depending on the risk profile of the client or the transaction that is going to be carried out.
Don't miss it. We look forward to seeing you all on Tuesday 5 October at 11:50 am (CEST)

We invite you to the live panel to be held on October 5, 2021 at 11:50 am (CEST)!  Free registration here

We invite you to the live panel to be held on October 5, 2021 at 11:50 am (CEST)!  Free registration here
If you want to know more about MobbScan, our KYC solution, do not hesitate to contact us, and if you liked the article, share it and add value to your followers!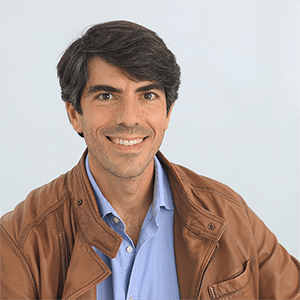 I am a Computer Engineer who loves Marketing, Communication and companies' internationalization, tasks I'm developing as CMO at Mobbeel. I am loads of things, some good, many bad… I'm perfectly imperfect.